Trainee, mechanical engineering (m/f/d)
Our Creaform Engineering department is looking for an intern who will assist our Laval team in mechanical engineering by preparing models and drawings.
If you want a stimulating internship within a multidisciplinary team known for its high level of technical competence, join us, we will have fun working together!
Your responsibilities:
Respond to customer needs in terms of design and layout (2D and 3D) on various CAD software.
Produce designs of all types of parts (CAD) and/or mechanical systems.
Respect criteria established by the client.
Take into account the manufacturing constraints of the parts to be modeled, developed or designed.
Your projects will lead you to:
Work on stimulating projects in several fields (transportation, aeronautics, automotive, and many others!).
Participate in the design of new cutting-edge products.
You will feel at home if you:
Are completing a college degree in mechanical engineering or another relevant discipline.
Have a knowledge of the 2D, solid and assembly modules of a 3D design software.
Have an eye for detail.
Are creative.
Are well organized and structured.
Are a team player.
Are customer oriented.
Have a good capacity of adaptation.
Can communicate in English (written) and French (oral and written)
In exchange, we offer you:
The chance to work in a stimulating work environment within a strong, inclusive and passionate multidisciplinary team.
The opportunity to develop your skills and expertise.
Flexible hours and a 100% flexible telecommuting policy.
A dynamic, human and stimulating company that is open to the world.
A great community of interns and young employees.
A wide range of social activities, and much more!
Creaform Engineering is the Quebec specialist in complete engineering services, a growing division of Creaform Inc. a world leader in 3D measurement technologies and subsidiary of AMETEK Inc.
With more than 20,000 projects under our belt since 2002, we have earned the reputation of being an essential ally for companies in many industrial sectors.
Our 170 employees carry out projects of all sizes and complexities with passion and determination, allowing our clients to always be one step ahead. Experts in product design, industrial design, automation, dimensional management, digital simulation and advanced surface modeling, we make sure that our employees' skills are constantly growing to remain the best.
Convinced that our ability to innovate endlessly is fueled by the diversity and the right to be different of our employees, and determined to establish and maintain a diversified and representative workforce, we fully subscribe to the principle of employment equity.
In particular, we are committed to providing equal employment opportunities in accordance with the provisions of the Quebec Charter of Human Rights and Freedoms and the Canadian Charter of Rights and Freedoms.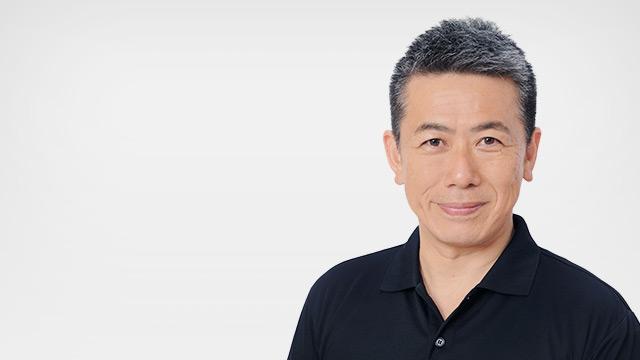 Our goal is to become the number 1 measurement solution provider in the world. And while there are many challenges, I believe we can achieve this important goal. We are shaping the future of many different industries, including Japan's automotive market. We're also playing a key role in our customers' long term business. With our excellent products, strategic mindset and exceptional team, Creaform has a bright destiny!
Yasuhiro Yoshida
Regional Manager, East Japan
Japan
Think you have what it takes?