Account Manager (m/f/nb) - Mexico
Do you know what a growing international company needs to support its expansion?
Someone like you, who has a keen interest in high technology and prospecting new customers in Mexico.
Maria-Luisa, your future manager, is known for her resilience and enthusiasm. She has been working at Creaform for 5 years now, first as a customer support agent until ... Regional Sales Manager!


A typical day with Maria-Luisa and the sales team:
Evaluate customer requirements, customer engineering drawings, CAD data, GD&T and inspection plans, to offer the ideal solution
Ensure a constant and organized monitoring of sales opportunities through emails, phone calls, etc. to guarantee the expected level of sales, as well as a sales cycle that is as compact as possible;
Communicate daily with ISS to follow up on demonstrations, sales, customers and marketing activity;
Clearly identify and communicate all customer needs and specifications for ISS to prepare quotes;
Act as a point of contact, offer technical support and follow up regularly with potential clients during the evaluation period;
Represent the Creaform brand in Mexico for business development and marketing activities;
Develop a large network of contacts and clients within the designated territory.

We will set measurable and reachable goals specifically for you and your development, such as:
Sales Objective
Strategic Account development
Generate new business opportunities

To succeed in this function, we will accompany you with:
Excellent onboarding
Training ... Lots of training
A mentor
Coaching
And…Passion

Excellent fit:
Mechanical engineering degree (technical or bachelor's) or relevant experience;
3-5 years of sales experience in a technology or manufacturing environment;
Available to travel 50% of the time
Have technical, sales and/or customer service experience;
Being bilingual (Spanish - English) is essential
Valid driving license
Location: Nuevo Leon or Coahuila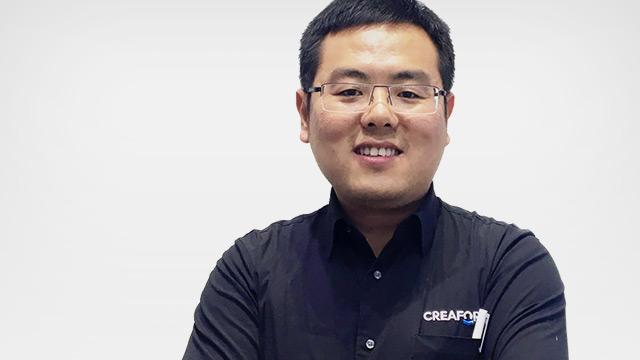 Creaform is the ideal place for people who love challenges and who want to take their talent to a whole new level. From reverse engineering to quality control to education and R&D, the company offers rewarding and enriching experiences you simply cannot get anywhere else.
Robert Wang
Regional Manager
China
Think you have what it takes?