Application Engineer, Metrology (m/f/d)
Customer services - metrology
Acquired by AMETEK in 2013, CREAFORM was founded in 2002 in Lévis (Québec, Canada), Creaform is a world-class leader in 3D measurement technology as well as 3D engineering services. CREAFORM develops, manufactures and distributes portable and automated 3D scanning solutions to thousands of clients in over 75 countries. The innovative technology benefits a wide range of industries such as automotive, aerospace, manufacturing, consumer products, research & education, NDT, heavy industries and power generation.
Our Spanish Customer Services department is looking for a 3D metrology expert to provide technical support to customers through demonstrations, training and metrology services,
In collaboration with the sales team, you will contribute to customer satisfaction by ensuring that projects are completed on time and with the quality and specifications requested.
Key Responsibilities:
Training internal and external customers on Creaform technologies;
Carrying out service projects (metrology, data acquisition, reverse engineering) at the client's site or at Creaform's facilities;
Preparing and conducting sales demonstrations;
Acting as a technical reference during sales and marketing events (trade shows, product launches, exhibitions, etc.);
Collaborate with the technical support team and provide first line troubleshooting and application support to our customers.
Special knowledge, skills and abilities:
Bachelor's degree in mechanical engineering or a related field (DUT / Licence pro), or relevant experience;
Strong analytical, problem solving and decision-making skills;
Self-starter and resourceful person;
Able to work under pressure;
Strong customer relations skills;
Able to communicate in English and Spanish, both written and spoken;
Previous experience in 3D scanning and metrology is preferred;
Travel on a regular basis (approximately 50%)
AMETEK is a highly technical manufacturing company made up of 40 industry leading companies. Our mission is to solve our customers' most challenging problems with differentiated technology solutions. We employee 18,000 colleagues in more than 30 countries. AMETEK (NYSE:AME) is a component of the S&P 500. Visit www.ametek.com for more information.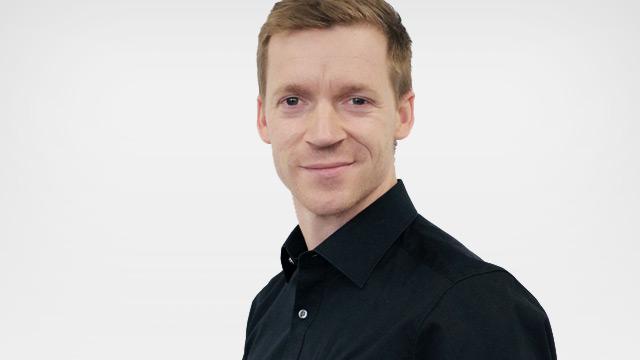 I like working for Creaform because it so much fun! We get to surprise future customers with innovative products that they've never seen before.
Marc Lauterbach
Account Manager
Germany
Think you have what it takes?