Draftsman/Designer
Creaform Inc. Levis office or Montréal office
Creaform Engineering is a team of more than 200 experts who are committed to the success of projects for leaders in all industries. Our multidisciplinary team takes on every challenge with ingenuity and expertise, for projects in product development, industrial design, digital simulation and industrialization. Our goal? To make our clients shine, both nationally and internationally, with a competitive edge in sectors as varied as transportation, motorsports, aerospace, technology, defense and energy. We go where no one else has gone before and accompany our partners further and further to create the innovations that will drive them forward.
If you find this stimulating context interesting,and you wish to contribute to the realization of innovative projects, we are looking for an mechanical designer, whose main responsibilities will be to develop, design and produce the various mechanical components of the new concepts that we are inventing. Do as our 200+ team members and choose Creaform Engineering.
Role and Responsabilities
Respond primarily to the needs of customers in terms of design and layout (2D and 3D) on various CAD software;
Work on challenging projects in various fields (transportation, aerospace, automotive, and many others!);
Produce designs of all types of parts (CAD) and/or mechanical systems;
Respect the technical or other criteria established by the clients and take into account the manufacturing constraints of the parts to be modeled, developed or designed.
Required Profile
Have a degree of Bac + 2 to Bac + 3 technical, ideally in industrial or mechanical engineering
Have a relevant experience between 3 to 5 years;
Basic knowledge of sheet metal and surface modules (an asset);
Knowledge of a manufacturing process (an asset);
Have good mechanical skills;
Master at least one CAD software (Catia V5, Solidworks, Solidedge, Inventor, etc.);
Fluency in English will be considered an asset.
Be creative and dynamic;
Be very well organized and structured;
Be a team player;
Have a very good customer service;
Have a good capacity of adaptation;
Be able to manage several files simultaneously;
Have a good knowledge of geometric tolerancing (GD&T) (an asset);
Be mobile to work with customers.
Consider applying even if your skillset is not a perfect match. We believe our individual background and experiences, paired with passion, can go a long way.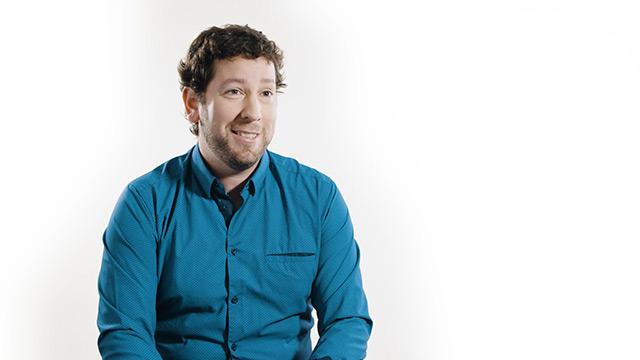 We work in a lively and dynamic high-tech environment where everything evolves at a rapid pace and everyone is extremely motivated.
Félix Savard
Finance Director
Canada
Think you have what it takes?