Engineering the creaform way
At Creaform, our approach to engineering is done in two distinct ways as we offer both services in metrology and in engineering. From 3D scanning services to industrial design and numerical simulations, we pride ourselves in offering our clients the means to stay on top of their game using the latest tools and software available on the market.
Are you looking to follow projects from start to finish—and diversify your skill set in the process? We're looking to extend our talented team. Join innovation leaders in cutting-edge 3D measurement solutions and engineering.
Whether or not you're a morning person, if technologies and the latest trends in engineering get you stoked to go to work every day, Creaform offers a dynamic work environment with flexible work hours!
Enjoy a fast-paced environment
Dive into projects from across an entire spectrum of applications
Put your expertise to work for a broad range of industries
Who said routine? Not us!
Metrology services
Would you like to try your hands at new things that involve state-of-the-art portable measuring instruments? What if we told you it was possible—and that you could do so almost anywhere in the world? As a Creaform application engineer, metrologist or 3D scanning technician, you could work on innovative projects ranging from 3D scanning, reverse engineering, quality control and inspection to providing technical training using our technologies.
We believe that there's no better way to learn the ropes than to work in the field with our 3D scanners and metrology tools. If you're a hands-on type of person, check out the job opportunities in our Metrology squad! Your involvement can be as various as performing the 3D scanning of a century-old statue, quality control on aircraft structures, or participating in international industry-leading trade fairs.
Engineering services
From mechanical engineering, electrical engineering, product design, numerical simulation, project management, automation, mechanical testing to freeform surface design, Creaform Engineering offers turnkey services and training to its customers. Looking for a job in one of these areas of expertise?
Start projects from scratch, get involved in a variety of new projects, and put your genius mindset to work in a large scope of industries. We are known for our responsive customer service. Would you like to work in a dynamic team? We're always looking to add more people who enjoy fast-paced environments.
We like to keep up with industry trends. That's why we work with leading software, such as Catia, Dassault Systèmes SolidWorks, Siemens NX, PTC Pro/ENGINEER, Autodesk Inventor, KeyShot, NASTRAN, and many more. The above description fits your bill? Learn more about our current job openings. To get more info on what we actually do, head over to our Engineering website.
Featured job opportunities
Engineering consulting services
Creaform Inc. Levis office or Laval office (Hidden)

Engineering consulting services
Canada -

Levis

Engineering consulting services
Canada -

Laval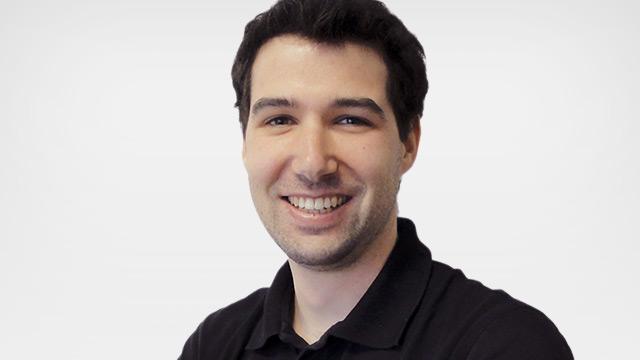 I give trainings on all Creaform products throughout Europe and use them daily in a wide variety of industries, including automotive, aeronautics, and energy sectors. Because Creaform's customers use our solutions for many different applications, application engineers have to be very versatile. I get to face new challenges each week, which makes for a very stimulating job!
Boris
Application Engineer
France
Why choose Creaform?
Do you like what you see so far? Keep reading to learn what other perks you could benefit from by joining our ranks.
Stick to a schedule or enjoy flexible working hours, the choice is yours
Dynamic work environment driven by innovation
Up your baby foot and pool game* at coffee/lunch breaks
Enjoy a culture of fun and an active lifestyle with in-house gym* and group activities
Some of us have the opportunity to collect frequent flyer miles
Work and connect with people from around the world
*Creaform HQ perks