3D Metrology Expert (m/f/d)
Completed
Customer services - metrology
Our Customer Services Department is looking for an Application Engineer.
The primary responsibility of this position is to carry out data acquisition and post processing projects on behalf of the customer service team, while respecting deadlines and requirements in terms of quality and technical characteristics. In addition, he will have to give training on the technologies and software sold and distributed by Creaform, as well as carry out various projects on behalf of the business units and various departments of Creaform. He will also have to guide clients and colleagues in customer service operations, especially helping with first line troubleshooting cases.
You'll be responsible for
Providing application training on Creaform and partner technologies (to everyone);
Helping customers with applicative questions;
Contributing to new technologies development (testing functionality, product reliability) and sharing your improvement suggestions;
Taking charge of applicative projects (3D laser scanning, quality control, reverse engineering) for Creaform customers;
Acting as a reference for the Creaform product line and strategic partners software solution (use and knowledge) and support internal customers with their operations;
Working closely with the technical support team during busy periods in order to achieve the targeted performance targets (first line troubleshooting, customer support, application support);
You have the profile we are looking for if you...
Have an Engineering degree (technical or bachelor) or relevant experience;
Are fluent in English and French. Spanish are an asset;
Are willing to travel throughout America a regular basis (50% of his time);
Are autonomous, organized, resourceful, fast learner;
Have the ability to analyze, solve problems and make decisions;
Have an interest in sales and customer service;
Have good communication skills.
In exchange, we offer you...
The chance to work in a stimulating work environment within a human team that knows how to combine work and pleasure;
The opportunity to develop your skills and expertise;
The pride of working in a successful technology company, open to the world;
Flexible working hours;
A generous and flexible remote-working policy, even after Covid, when the position allows it;
A salary and growth potential that meets your expectations;
A wide range of social activities, and much more!
En tant que filiale d'AMETEK Inc., un acteur mondial de premier plan dans la fabrication d'instruments électroniques et d'appareils électromécaniques, Creaform est reconnue à l'international pour ses technologies de pointe et son excellence en R&D. Bien que nous développions notre marché à l'échelle mondiale, notre environnement de travail préserve l'esprit entrepreneurial et le dynamisme d'une entreprise en démarrage.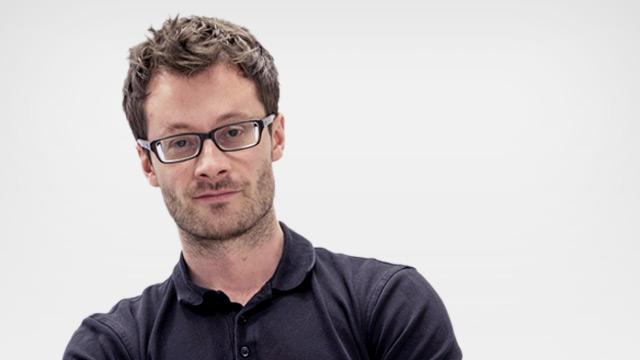 Having the opportunity to be invited to Ängelholm, Sweden, at Koenigsegg's headquarters was unbelievable! I had to perform a full scan of the company's new Regera. It was an unforgettable experience! When you work at Creaform, you get to meet wonderful people who use Creaform technologies on a daily basis. You learn a lot about how high performance cars are designed and manufactured. From a mechanical engineering (and car enthusiast!) standpoint, it doesn't get any better than this!
Louis-Olivier
3D Metrology Expert
Canada
Think you have what it takes?