3D Technology Assembler (m/f/d)
Completed
Our operations department is looking for several assemblers to manufacture our 3D scanners, a manual and meticulous job that is done during the day, from Monday to Friday, in a beautiful, rewarding and human work environment!
Your projects will lead you to:
Making scanners from scratch, little technological jewels that contribute to the development of cars, prostheses and much more;
Seeing the final result of your efforts;
Learning all day long. We'll show you how it works!
Making sure that everything that comes out of the assembly line meets Creaform's criteria;
Having fun while working - yes it is possible!
You have the profile we are looking for if you:
Have a rewarding experience on the job market! Do you work in a factory, a restaurant or a hotel? We're interested!
Have an innate talent for assembly and like to understand how things work;
Are a good team player and want to feel like an integral part of a group. We offer that to you without hesitation;
Are meticulous and don't let anything get by you;
You want to make a difference and feel proud of your work.
In exchange, we offer you:
The chance to work in a stimulating work environment within a human and passionate team;
A safe, quiet, new and clean workplace;
The opportunity to develop your skills and expertise;
Flexible hours on a day shift;
A salary and growth potential that meets your expectations;
A wide range of social activities, and much more!
We know the confidence gap and imposter syndrome can get in the way of meeting spectacular candidates. Consider applying even if your skillset is not a perfect match. We believe our individual background and experiences, paired with passion, can go a long way.
About Creaform
https://careers.creaform3d.com/life-creaform
Founded in 2002 in Lévis (Québec, Canada), Creaform is a world-class leader in 3D measurement technology as well as 3D engineering services. We develop, manufacture and distribute portable and automated 3D scanning solutions to thousands of clients in over 75 countries. Our innovative technology benefits a wide range of industries such as automotive, aerospace, manufacturing, consumer products, research & education, NDT, heavy industries and power generation.
As a subsidiary of AMETEK Inc, a leading global manufacturer of electronic instruments and electromechanical devices, Creaform is internationally recognized for its cutting-edge technologies and R&D excellence. Although we are developing our market on a global scale, our work environment preserves the entrepreneurial spirit and dynamism of a start-up company.
Convinced that our ability to innovate endlessly is fueled by the diversity and the right to be different of our employees, and determined to establish and maintain a diversified and representative workforce, we fully subscribe to the principle of employment equity. In particular, we are committed to providing equal employment opportunities in accordance with the provisions of the Quebec Charter of Human Rights and Freedoms and the Canadian Charter of Rights and Freedoms.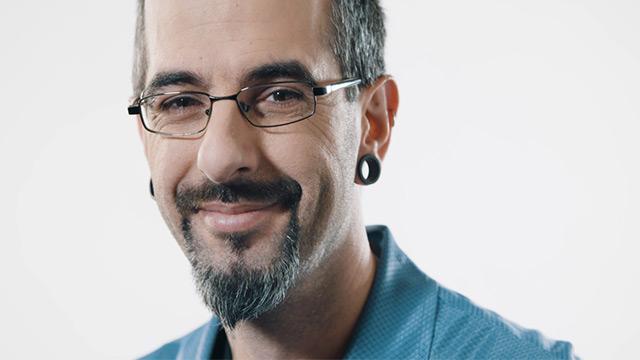 Creaform is in my DNA. I feel really appreciated. I love my job. I simply cannot imagine working anywhere else.
Pascal
Assembler
Canada
Think you have what it takes?