Application Engineer, Automated Quality Control
Are you a people person, passionate for all things 3D, engineering and a love for travel that aspires a career to its greatest ambition? Let's talk and get to know each other! We're Creaform, a leading international company in full expansion with a passion for 3D scanning, engineering and reverse engineering—and let's not forget living life to the fullest. We cultivate a collaborative workplace culture that values your contributions, fosters learning and growth, but also makes plenty of room for fun, family, and personal achievement. We're seeking someone who shares our enthusiasm and aspires to create leading-edge 3D measurement solutions for a diverse customer base in the automotive, aerospace, manufacturing, multimedia, and medical sectors.
Who are we looking for? A perfect match to fill the position of Application Engineer, Automated Quality Control. The position holder will work within the metrology services, a highly technical department of AMETEK GmbH Division Creaform. The position holder will cover Robotized solutions. He/she will also carry out multiple projects requiring robotic, automation and dimensional metrology skills. Where wiill you be based? A dynamic workplace environment in the beautiful city of Stuttgart. Lets' not forget the frequent travel that will open you up to the world within your work activities. If you wish to work for a company in full growth that offers career advancement opportunities, Creaform is for you!
What a typical day with us looks like:
Deliver the A-QC external service offering through the creation and optimization of robot paths, off-line simulations, assistance with the mechanical design of templates suitable for digitization and assistance with integration;
Integrate the Creaform systems when installing robotized solutions on customer sites and coordinate the various stakeholders, as necessary;
Perform validation tests when commissioning the solution;
Support the sales force using simulations, technical advice, solution definitions, demonstrations and technical validations;
Provide training on specialized software products and software in the field of automation;
Act as a technical reference during commercial and marketing events (trade shows, product launches, exhibitions, etc.);
Provide support to the aftermarket support team on robotized applications (remotely or on the client site);
Participate in the different stages of product development;
Contribute to the technical writing for creating, updating and revising documentation;
Create, prepare and deliver technical workshops as part of internal training events.
Our perfect match...
Has at least a degree in mechanical engineering or the equivalent;
Has 3 to 5 years of experience in a relevant field;
Has ideally worked in metrology, 3D scanning, automation and robotics before;
Is fluent in German and English (a little French or Italian would be an asset);
Has a knack for sales and customer services;
Is a keen traveler and fast learner;
Is a take-charge person with a can-do attitude.
In exchange we offer you...
Work location: Stuttgart, Germany office;
Available to travel 50%+ of the time, flexible schedule;
Competitive package including Fix + Variable compensation plan;
Good benefits plan;
Company car;
Vibrant, ambitious, worldwide company.
Consider applying even if your skillset is not a perfect match. We believe our individual background and experiences, paired with passion, can go a long way.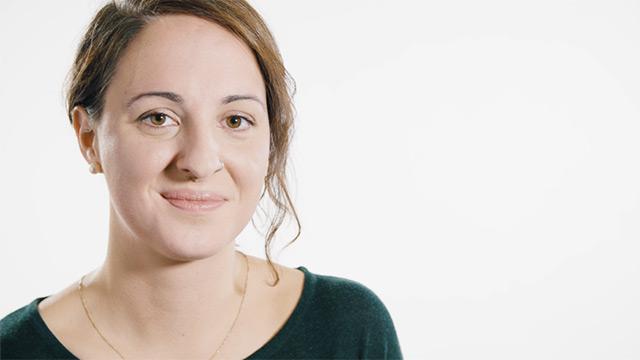 I was looking for a place where I could really combine the technical aspects of my job—with a human touch. And I found it at Creaform.
Kasandra Reix
3D Metrology Expert
Canada
Think you have what it takes?