Automation Engineer
Creaform Inc. Levis office or Montréal office
We are looking for a candidate for the position of Automation Engineer for the Creaform Engineering division. Under the leadership of the Operations Manager, the candidate will play a strategic role within the team. He or she will be responsible for supporting our internal and external clients in various automation, robotics and industrial systems computerization projects.
What a typical day with us looks like:
Programming different types of robots, PLCs and operator interfaces;
Validate that the concepts comply with current standards and customer requirements;
Designing and approving the safety elements of an automated or robotic installation;
Ensure the implementation of automated systems at the customer's site and write operating manuals;
Carry out trouble shooting of automated and robotic systems and make the necessary corrections;
Carry out the electrical design of power, automated systems and control panels;
Design electrical plans with AutoCAD Electrical or other similar software;
Write operation manuals and technical reports.
Our perfect match...
Holds a BACC in Engineering in one of the following fields: Computer Science, Automated Manufacturing or a related discipline;
Has 5 years experience in designing automated systems in a manufacturing environment and 2 years experience in industrial robotics;
Is a member of the Ordre des Ingénieurs du Québec;
Is available to work with clients outside the office;
Has an intermediate level of English;
Knows robot simulation software such as Roboguide or RoboDK;
Knows electrical design software such as E-Plan, AutoCAD Electrical or See Electrical;
Know one or more computer languages such as: C++, .net, Python, PHP;
Know one or more programmable logic controllers (Allen Bradley, Omron, Siemens, etc.);
Has excellent analytical and problem-solving skills;
Knows how to manage priorities and several folders simultaneously.
In exchange, we offer you...
Flexible work schedule because we have your family at heart ;
Competitive salary and benefits ;
Vibrant, ambitious, stimulating and worldwide company;
A solid and unique work team;
The possibility to progress with a variety of projects;
Gym available for the employees;
Social activities, and much more!
Consider applying even if your skillset is not a perfect match. We believe our individual background and experiences, paired with passion, can go a long way.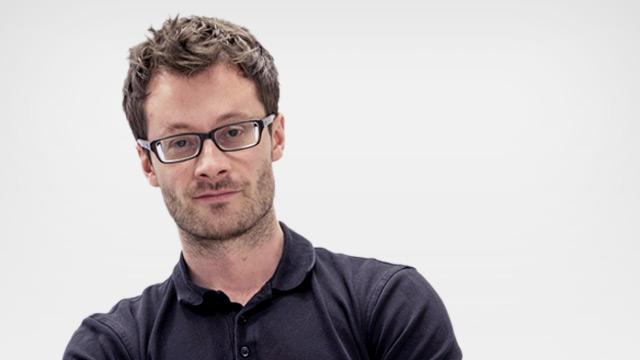 Having the opportunity to be invited to Ängelholm, Sweden, at Koenigsegg's headquarters was unbelievable! I had to perform a full scan of the company's new Regera. It was an unforgettable experience! When you work at Creaform, you get to meet wonderful people who use Creaform technologies on a daily basis. You learn a lot about how high performance cars are designed and manufactured. From a mechanical engineering (and car enthusiast!) standpoint, it doesn't get any better than this!
Louis-Olivier Ringuette
3D Metrology Expert
Canada
Think you have what it takes?