Surface Designer in Québec, Canada (m/f/d)
Creaform Inc. Levis office or Laval office (Hidden)
Do you have an adventurous spirit, looking for quality and varied projects in a caring and dynamic work environment? Are you attracted by the opportunity to come and work in Canada, in a French-speaking environment that will still allow you to practice your English? Then Creaform offers you the opportunity you have been waiting for!
Creaform Ingénierie, a renowned Canadian design office, needs you and your creativity to design, develop and model mechanical parts (e.g. recreational vehicle bodies, high-precision tools) for our customers and support them in their product development and make them benefit from your expertise!
Francis, your future manager, is known for his availability and listening. He has been with Creaform for 18 years now, he started like you, in mechanical design, and is now responsible for operations.
To succeed and progress in your career, Francis will accompany you with:
An excellent welcome and integration process;

The chance to train you on a daily basis;

The support you will need for your development and achieve your goals.
Here's what we offer:
Support for immigration procedures and costs;

Diversity and complexity of projects in a multitude of industries;

Continuing education to support you in your career ambitions;

Listening and taking into account your ideas, regardless of your level of education;

Caring environment, encouraging personal and professional development;

Diversity and inclusion: there is no one-size-fits-all way of thinking;

Wide range of benefits: competitive salary, group insurance, pension fund with Creaform contribution, competitive vacation policy, employee and family assistance program, telemedicine, flexible hours.
We put a lot of energy into our work without forgetting to have fun practicing sports, organizing parties, themed events and much more.
What does a project look like in your new team?
Design and drawing 2D and 3D using various CAD software for our clients in various sectors such as mobility, transportation electrification, recreational vehicles, heavy industry, consumer goods, high technology and more;

Design by CAD parts and mechanical systems of all kinds;

Bring new ideas and concepts, and evolve them;

Visit customers and support them in the development of their products;

Work with a multidisciplinary team of passionate experts;

Act as a technical expert for clients.
Anyway, whatever your interests, we will always have a project that will meet your expectations!
Some aspects that will facilitate your integration with Creaform:
Be passionate about design, mechanics and technical challenges;

Master one or more CAD software: Catia V5, Solidworks, Solidedge, Inventor;

Enjoy working in the field of product development;

Be mobile for short, medium or long trips.
About Creaform Engineering
Creaform Ingénierie offers comprehensive engineering services to support industry leaders in the success of their projects, regardless of size or complexity. The company is made up of a multidisciplinary team of more than 200 experts and strategic allies who work closely with clients to achieve their goals in product development, industrial design, numerical simulation and industrialization. For more than 20 years, Creaform Engineering has developed expertise in multiple sectors, including transportation, motorsports, aerospace, technology, defense and energy. For more information about Creaform Ingénierie, click here!
Creaform is a business unit of AMETEK Inc., a world leader in the manufacture of electronic instruments and electromechanical devices, with sales of $5.5 billion in 2021.
Are you interested in the position, but you do not have all the skills required? Send us your application anyway. We believe that experience and personal context, combined with a healthy dose of passion, can be a game-changer.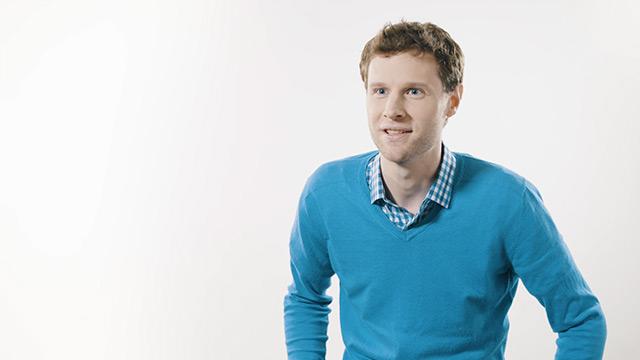 Creaform is a very high-tech company and there's no reason why we should envy businesses in Silicon Valley.
Philippe
Senior CFD Engineer
Canada
Think you have what it takes?