Country Manager, DACH
What a typical day with us looks like:
Develop and manage the sales strategy and action plan based on corporate strategic orientations to achieve the yearly sales target on the assigned territory;
Coach and manage the territory sales team through standard sales management activities such as lead/opportunity reviews, forecasts, customer visits, demos, training, etc.;
Be actively involved in direct and indirect sales activities: master the technology, develop and maintain key-accounts, improve resellers/integrators network, collaborate and generate business opportunities with partners (3rd party software, robot manufacturers, 3D printing companies);
Establish effective communication channels with Creaform Headquarter to maintain synergies between all services and departments;
Manage all needed local operations (office management, human resources, administrative activities, etc.);
Establish and manage sales and operations budgets for the Creaform local entity;
Hire new employees and realize performance/salary reviews;
Support Creaform worldwide sales model and propose improvements.
Our perfect match...
Bachelor's degree in Mechanical Engineering and Business Administration;
Has 10 years of relevant experience in technology sales and team management;
Is fluent in both, German and English;
Has knowledge of a CRM system;
Is available for travelling. Expected level should be around 40-50%.
You earn points if you...
Know the Metrology market;
Speak French.
In exchange we offer you...
Flexible work schedule because we have your family at heart;
Competitive salary and benefits;
Vibrant, ambitious, stimulating and worldwide company;
A solid and unique work team;
The possibility to progress with a variety of projects.
Consider applying even if your skillset is not a perfect match. We believe our individual background and experiences, paired with passion, can go a long way.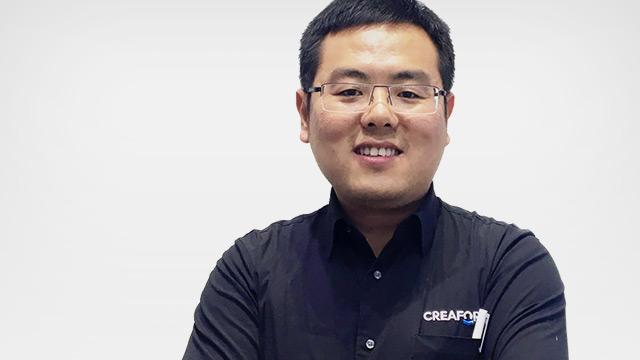 Creaform is the ideal place for people who love challenges and who want to take their talent to a whole new level. From reverse engineering to quality control to education and R&D, the company offers rewarding and enriching experiences you simply cannot get anywhere else.
Robert Wang
Regional Manager
China
Think you have what it takes?