Country Manager, Japan
Completed
We are currently looking for a highly professional, self-motivated, Country Manager for Japan.The main scope of this position is to achieve sales targets and operational objectives set for the assigned territory by managing and leveraging the sales team and activities through direct and indirect sales channels. This person will also act as the main point of contact between Creaform local office and the company's headquarter located in Quebec, Canada.
What a typical day with us looks like:
Develop and manage the sales strategy and action plan based on corporate strategic orientations to achieve the yearly sales target on the assigned territory;
Coach and manage the territory sales team through standard sales management activities such as lead/opportunity reviews, forecasts, customer visits, demos, training, etc.;
Be actively involved in direct and indirect sales activities: master the technology, develop and maintain key-accounts, improve resellers/integrators network, collaborate and generate business opportunities with partners (3rd party software, robot manufacturers, 3D printing companies);
Establish effective communication channels with our Headquarter to maintain synergies between all services and departments;
Manage all needed local operations (office management, human resources, administrative activities, etc.);
Establish and manage sales and operations budgets for Creaform local entity;
Hire new employees and realize performance/salary reviews;
Support our worldwide sales model and propose improvements;
Ensure smooth flow of process between Creaform and Ametek Japan team.
Our perfect match...
Has a Bachelor's degree in Mechanical Engineering and Business Administration;
Has 10+ years of relevant experience in technology sales and team management;
Is fluent in both, Japanese and English;
Is available for travelling. Expected level should be around 40-50%;
Has working knowledge of a CRM system.
You earn points if you...
Know the Metrology market.
In exchange we offer you...
Work location: Ametek Tokyo office;
Flexible work schedule because we have your family at heart;
Competitive salary and benefits;
Vibrant, ambitious, stimulating and worldwide company;
A solid and unique work team!
Consider applying even if your skillset is not a perfect match. We believe our individual background and experiences, paired with passion, can go a long way.
Make a spontaneous application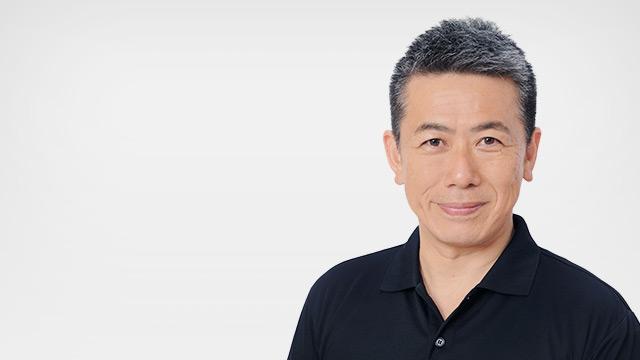 Our goal is to become the number 1 measurement solution provider in the world. And while there are many challenges, I believe we can achieve this important goal. We are shaping the future of many different industries, including Japan's automotive market. We're also playing a key role in our customers' long term business. With our excellent products, strategic mindset and exceptional team, Creaform has a bright destiny!
Yasuhiro Yoshida
Regional Manager, East Japan
Japan
Think you have what it takes?