Creaform - Inside Sales Specialist (m,f,d)
Do you know what a growing international company needs to support its expansion?
Someone like you, who has a keen interest in selling and prospecting new customers based in the United States.
Mathieu, your future manager, known for his calm and attentiveness, has been working at Creaform for 17 years now, first as an Application Engineer until ... Regional Manager!


A typical day with Mathieu and the sales team:
Contact incoming leads to qualify the needs of our potential customers in relation to Creaform's technology and service offering. Arrange meetings between the customer and the account manager assigned to this territory.
Assist in lead generation through different methods to ensure that the assigned territory has enough business opportunities to generate revenue.
Work closely with account managers and regional managers to advance opportunities towards sales and maintain exceptional customer satisfaction throughout the sales cycle.
Receive and review purchase orders.
Participate in local trade shows and marketing events to generate interest in Creaform.
Be a Creaform brand ambassador in the United States. Develop an extensive network of contacts for business development and marketing activities.
We will set SMART goals specifically for you and your development, such as:
Sales and growth targets in the territory
Reccuring sales of technologies in our key accounts
Up-selling and cross-selling for a best customer experience

To succeed in this function, we will accompany you with:
Excellent onboarding
Training ... Lots of training
A mentor
Coaching

Excellent fit:
Excellent knowledge of French and English
Experience in sales or customer service
Knowledge of a CRM is an asset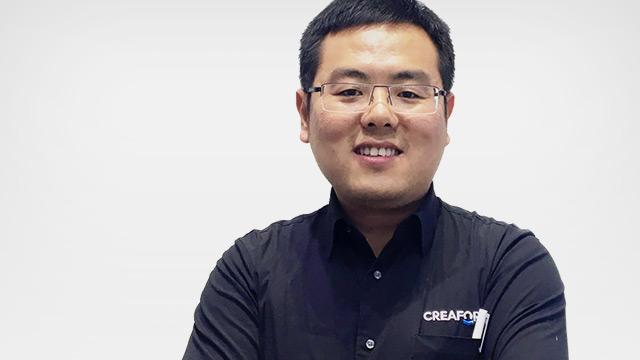 Creaform is the ideal place for people who love challenges and who want to take their talent to a whole new level. From reverse engineering to quality control to education and R&D, the company offers rewarding and enriching experiences you simply cannot get anywhere else.
Robert Wang
Regional Manager
China
Think you have what it takes?