Customer Care Specialist- eCommerce & accessories - EMEA (m / f / d)
Customer services - metrology
Our Customer Service Department is looking for the customer service specialist who will support the customer in all his interactions with Creaform in his accessory purchases, offline and online, in the territories of Europe, Middle East and Africa.
If your vision of the job is to enable the achievement of the company's objectives by offering customers a global experience that is as user-friendly and consistent with the Creaform brand as possible, join us, we will have fun working together.
Your key responsibilities:
Respond to requests from current and potential customers in a timely and professional manner.
Understand the specific needs and context of the customers in order to provide them with the best solution in terms of accessories.
Follow up and advise customers to ensure that they are making the best use of the technologies acquired.
Ensure the daily management of sales, order entry and customer management in the CRM (quote development, opportunity tracking, order entry and confirmation, credit investigation, customer creation, etc.).
Acquire and maintain your knowledge of products and promotions.
Your projects will lead you to:
Work with the sales team to design and implement winning customer acquisition and retention strategies.
Participate in regular account reviews, teaming up with account managers to propose services perfectly adapted to key accounts.
Contribute to Creaform's growth and to the achievement of sales objectives.
You will feel at home if you:
Communicate perfectly in English and French (German optional)
Have acquired knowledge/experience in web marketing, internet sales and/or e-commerce.
Have worked for several years (5 years) in customer service or customer loyalty in B2B sales.
Are comfortable using computer software and tools, even those you are not familiar with.
Are a results-oriented person who is not afraid to work with numbers.
Have good organizational skills with a methodical approach.
Are comfortable working in a fast-paced and constantly changing environment.
Are autonomous, being resourceful and proactive.
Are a team player with a collaborative attitude.
In exchange, we offer you:
The chance to work in a stimulating work environment within a human, inclusive and passionate team, for which pleasure and well-being at work are non-negotiable;
The opportunity to develop your skills and expertise;
The pride of working in a successful technology company, open to the world;
Flexible working hours;
A 100% flexible telecommuting policy;
A salary and growth potential that meets your expectations;
A wide range of social activities, and much more.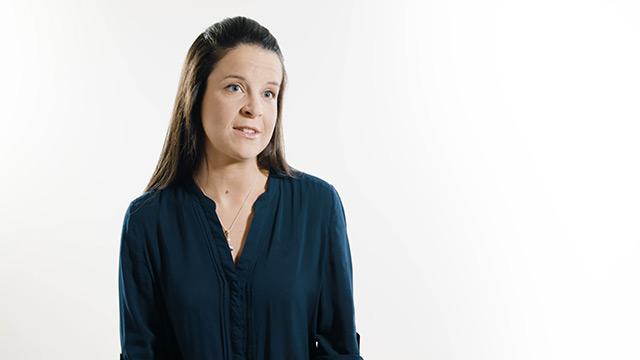 We put our hearts and souls into the products, and it makes me feel as if we are all working at the very core of innovation.
Noémie Paradis
Product Quality Assurance Expert
Canada
Think you have what it takes?