Data Center Administrator
Completed
Who we are looking for ? The perfect candidate to fill the position of Data Center Administrator. His primary responsibility managing the security of the company's perimeter as well as monitoring, improving and maintaining the company's various data centers. He will also have to manage security audits and recovery plans.
What a typical day with us looks like:
Manage access and inventory of data centers and company perimeter;
Install equipment in data centers;
Install and ensure that all wiring is arranged in accordance with industry practices;
Monitor all data center assets for tracking information and inform the appropriate department of any problems to ensure prompt resolution;
As part of planned maintenance and in collaboration with the various parties involved, carry out preventive and corrective maintenance on the equipment in order to reduce breakdowns;
Manage the alarm system and fire-fighting tools;
Perform SOX audits;
Contribute to the improvement of the company's data backup solutions.
Our perfect match...
Has college-level training in a field related to employment;
Has 5 years of experience in a network technician or administrator position;
Is fluent in both French and English;
Has experience in project management;
Has the ability to manage priorities and multiple files simultaneously;
Is more than familiar with the ITIL approach;
Has a good knowledge and understanding of security standards, SOX standards and network cabling;
Is comfortable in a constantly changing environment and sometimes tight deadlines.
In exchange, we offer you...
Flexible work schedule because we have your family at heart;
Competitive salary and benefits;
Vibrant, ambitious, stimulating and worldwide company;
A solid and unique work team;
The possibility to progress with a variety of projects;
Gym available for the employees;
Social activities, and much more!
Consider applying even if your skillset is not a perfect match. We believe our individual background and experiences, paired with passion, can go a long way.
Make a spontaneous application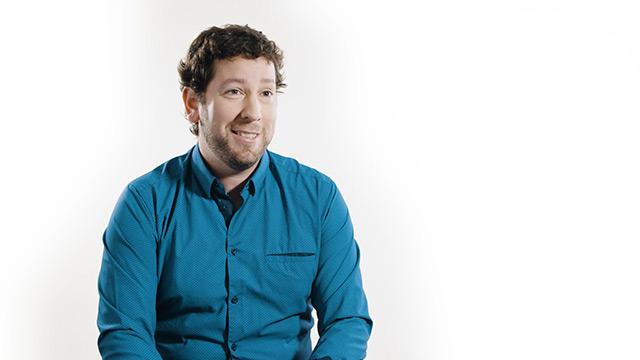 We work in a lively and dynamic high-tech environment where everything evolves at a rapid pace and everyone is extremely motivated.
Félix Savard
Finance Director
Canada
Think you have what it takes?