Electrical Designer
Who we are looking for ? The perfect candidate to fill the position of Electrical Designer for the Creaform Engineering division. The Designer will play a strategic role within his team. He will develop, design and produce the various electrical components of the new concepts.
What a typical day with us looks like:
Participates in the definition of the client's needs and proposes optimal solutions;
Participates in design reviews with the various departments;
Makes recommendations to the engineers in charge of the functions;
Elaborates connection diagrams according to the requirements of his functional block;
Writes the engineering notes while respecting the quality criteria of the information (quality, standards respected, respect of procedures, clarity);
Participates in the design of panels and harnesses;
Develops concepts taking into account current and future variable configurations with the analysts and systems engineers;
Validates the functional aspect of the design during prototyping and on the assembly line;
Participates in the development of the company's technical standards;
Is on the lookout for opportunities for improvement and presents work plans;
Documents from a technical point of view the processes used in order to promote the transfer and maintenance of knowledge.
Requirements
Holds a DEC in electrical engineering or other relevant discipline;
Has between 5 and 7 years of experience in product development and systems integration in a manufacturing environment;
Has experience in printed circuit board design;
Has of relevant experience in a manufacturing environment as an electrical designer;
Has experience with electrical schematic software (EPLAN, Saber Harness an asset);
Is bilingual (French - English);
Has an excellent mastery in automation of work tools (Advanced Excel);
Is meticulous, detail-oriented, creative and ingenious;
Is able to work in a multidisciplinary team;
Is very versatile and have a good ability to adapt;
Has ability to manage several files simultaneously;
Gives exceptional customer service;
Is mobile to work with clients;
In exchange we offer you...
Flexible work schedule because we have your family at heart ;
Competitive salary and benefits ;
Vibrant, ambitious, stimulating and worldwide company;
A solid and unique work team;
The possibility to progress with a variety of projects;
Social activities, and much more!
Consider applying even if your skillset is not a perfect match. We believe our individual background and experiences, paired with passion, can go a long way.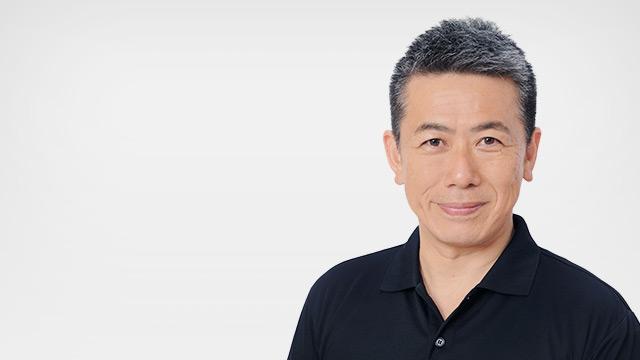 Our goal is to become the number 1 measurement solution provider in the world. And while there are many challenges, I believe we can achieve this important goal. We are shaping the future of many different industries, including Japan's automotive market. We're also playing a key role in our customers' long term business. With our excellent products, strategic mindset and exceptional team, Creaform has a bright destiny!
Yasuhiro Yoshida
Regional Manager, East Japan
Japan
Think you have what it takes?