Experienced surface designer (m/f/d)
Our Creaform Engineering division is looking for an experienced surface designer whose main responsibility will be to work in the product development team in order to create, from sketches or scans, the styling surfaces of the various products (advanced and class A surfaces). If you wish to take on new challenges and associate your talent with a passionate and determined team, do like our 200+ team members and choose Creaform Engineering.
You'll be responsible for
Producing the styling surfaces of products using CAD software (Catia V5);
Controlling the quality of the external styling surfaces of various products;
Produce designs of all types of parts (CAD) and/or mechanical systems;
Performing surface reconstruction using STL files;
Respecting the criteria established by the customers as well as the manufacturing constraints of the parts that are to be modeled, developed or designed;
Supervising the smooth running of the projects under your responsibility ;
Inform the project manager and his team manager of any delays or potential problems;
Validating the quality of work delivered by the team;
Ensuring good customer service with clients and suppliers.
Your projects will lead you to
Work in collaboration with the product development team and designers ;
Participate in the elaboration of documents necessary for the pre-sales process;
Occasionally conduct in-house training to ensure that the technical knowledge of all involved is up to date;
Work in conjunction with other designers to understand their style intent in the analysis of a sketch or clay;
Participate in client product development, which may involve some travel to work with clients..
You will feel at home if you
Master Catia V5 surface modules (Free Style, Icem Shape Design, Quick Surface Reconstruction);
Have a strong experience (5 to 10 years) in the modeling of class A surfaces;
Enjoy sharing your knowledge with pedagogy and acting as a reference for the team members;
Are able to evaluate the time needed for a project, even if you have several projects to manage simultaneously;
Are meticulous with an eye for detail;
Are creative and resourceful, while being well organized and structured;
Are able to work in a multidisciplinary team, with good interpersonal skills and the ability to adapt;
Know how to lead a work group;
Are able to communicate in French and, if necessary, in English.
You earn points if you...
Have a good knowledge of realistic rendering software;
Have a good technical knowledge of plastics;
Have already worked in the manufacturing industry.
In exchange, we offer you...
A flexible work schedule;
A generous and flexible remote-working policy, even after Covid, when the position allows it;
The opportunity to develop your skills and expertise;
A salary and growth potential that meets your expectations;
An environment that is open to the world and in constant growth;
A wide range of social activities, and much more!
About Creaform Engineering
Creaform Engineering is a team of more than 200 experts who are committed to the success of projects for leaders in all industries. Our multidisciplinary team takes on every challenge with ingenuity and expertise, for projects in product development, industrial design, digital simulation and industrialization. Our goal? To make our clients shine, both nationally and internationally, with a competitive edge in sectors as varied as transportation, motorsports, aerospace, technology, defense and energy. We go where no one else has gone before and accompany our partners further and further to create the innovations that will drive them forward.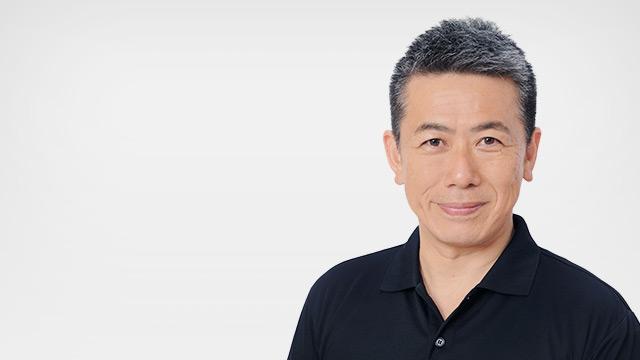 Our goal is to become the number 1 measurement solution provider in the world. And while there are many challenges, I believe we can achieve this important goal. We are shaping the future of many different industries, including Japan's automotive market. We're also playing a key role in our customers' long term business. With our excellent products, strategic mindset and exceptional team, Creaform has a bright destiny!
Yasuhiro Yoshida
Regional Manager, East Japan
Japan
Think you have what it takes?