Product Quality Assurance Reverse Engineering Expert
Completed
Whom are we looking for? A perfect match to fill the position of Expert, Product Quality Assurance Reverse Engineering. Evolve in a constantly growing environment and surpass yourself every day.
What a typical day with us looks like:
Test our software and new product;
Perform functional tests on VXmodel software and our 3D scanning device;
Analyze summary reports in order to improve our products;
Create integrated scenarios in our automated tests environment;
Achieve regression testing;
Use your creativity to optimize your team working methods;
Formalize results and produce summary reports;
You participate actively to VXmodel software development;
Interact with test and support teams to maintain the high standard of our products.
Our perfect match...
Has college or university education in one of the following programs; computer science, electronic, mechanic, physic or automated production;
Has between 2 and 5 years of experience in a relevant field;
Worked on 3D mechanical design and reverse engineering project;
Is a master in at least one CAD software program: Solidworks, Solid Edge, Autodesk Inventor;
Is organized and a perfectionist;
Enjoy a good challenge;
Is fluent in French and English.
You earn points if you...
Already worked with VXmodel.
In exchange we offer you...
Flexible work schedule because we have your family at heart;
Competitive salary and benefits;
Vibrant, ambitious, stimulating and worldwide company;
Gym available for the employees;
A solid and unique work team;
The possibility to progress with a variety of projects;
Social activities, and much more!
Consider applying even if your skillset is not a perfect match. We believe our individual background and experiences, paired with passion, can go a long way.
Make a spontaneous application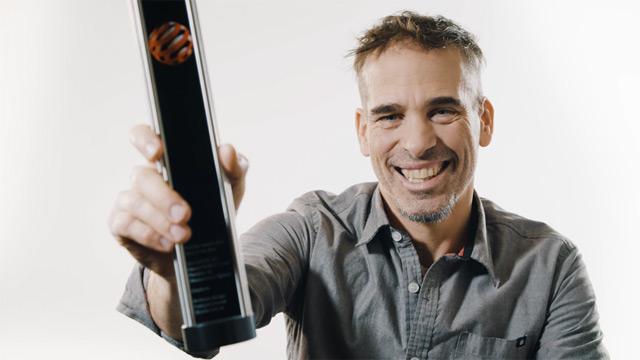 Creaform has won the Red Dot Design Awards. It is an amazing achievement for the team, Creaform and the entire industrial design sector.
Nicolas Lebrun
Industrial Designer
Canada
Think you have what it takes?