Financial Analyst
Who we are looking for? The perfect candidate for the position of Financial Analyst. In addition to overseeing the operations of the accounts payable team, his mandate will be to assist the Vice President of Finance in tasks related to the company's general accounting while complying with U.S. accounting standards.
What a typical day with us looks like:
Supervise the tasks of the accounts payable team ;
Coordinate the projects/priorities of the team ;
Assist in the prioritization of payments ;
Assist the VP Finance in various tasks: Analyzing internal financial statements, forecasting balance sheet items, assisting with special projects;
Take charge of the elaboration of the executive dashboard.
Jointly take care of SOX documentation as well as internal and external audits ;
Carry out the forecast calculations of expenses related to company taxes;
Coordinate external consultants in the preparation of annual tax returns;
Coordinate grant claims and various credits (SR&ED);
Implement the new accounting standards in effect;
Review client contracts to ensure conformity of accounting treatment;
Take charge of capital assets;
Participates in the review of client contracts to ensure conformity of accounting treatment;
Ensure compliance with internal controls and Sarbanes-Oxley Act compliance as part of his work.
Our perfect match...
Has a degree in business management;
Is a member of the Quebec CPA Order;
Is a take-charge person with a can-do attitude;
Is fluent in both, English and French;
Is a good team player;
Has strong interpersonal and analytical skills;
Is able to manage several projects simultaneously.
You earn points if you...
Know Power BI/ Navision ERP.
In exchange we offer you...
A temporary position for 1 year and more;
Flexible work schedule because we have your family at heart;
Competitive salary and benefits;
Vibrant, ambitious, stimulating and worldwide company;
A solid and unique work team;
The possibility to progress with a variety of projects;
Gym available for the employees;
Social activities, and much more!
Consider applying even if your skillset is not a perfect match. We believe our individual background and experiences, paired with passion, can go a long way.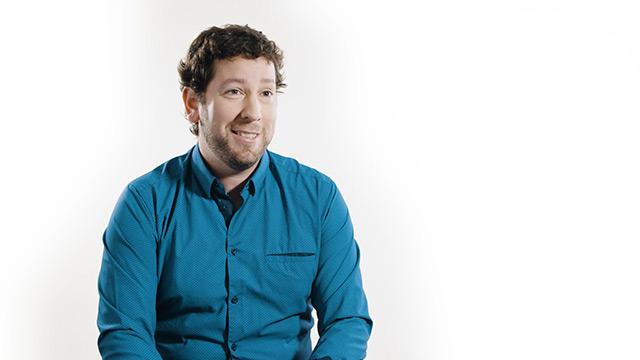 We work in a lively and dynamic high-tech environment where everything evolves at a rapid pace and everyone is extremely motivated.
Félix Savard
Finance Director
Canada
Think you have what it takes?