Finite Element Engineer
Completed
Our Creaform Engineering division is looking for a finite element engineer to model and solve problems related to structural analysis using our existing software (Femap, Nastran, LS-Dyna, Ansys, Simcenter). If you wish to take up new challenges and associate your talent with an experienced team, do like our 200+ team members and choose Creaform Engineering. You will be part of a team specialized in numerical simulation (Structure and Fluid Dynamics). Working mainly for external clients, you will be confronted with a wide variety of projects in a wide variety of sectors.
Your projects will lead you to
Act as a consultant to external clients in the fields of structural and thermal analysis;
Perform numerical finite element modeling (meshing and analysis) using existing tools (Femap/Nastran, LS-Dyna, Ansys, Simcenter/Nastran);
Carry out manual calculations (material resistance, heat transfer, component sizing, etc.);
Write analysis reports, advise clients on modifications to be made;
Work in close collaboration with other FE and FD engineers to validate calculation assumptions and recommendations made to clients;
Work closely with technicians, designers and designers on design projects;
Design complex mechanical parts, assemblies and systems.
You will feel at home if you
Hold an undergraduate degree in mechanical engineering;
Have 1 to 5 years of applied experience in finite element analysis;
Have already worked with Femap, Simcenter, Hypermesh, Ansys software;
Have extensive knowledge in structural analysis, non-linear analysis, strength of materials, fatigue, dynamics and vibration;
Have an excellent analytical and synthetic mind and an aptitude for problem solving;
Have the ability to communicate and popularize;
Are creative, innovative and dynamic;
Are very well organized and structured;
Are a team player;
Have good customer service skills;
Have a good capacity of adaptation;
Are able to manage several files simultaneously;
Are fluent in French and English.
You earn points if you...
Holds a graduate degree in mechanical engineering;
Knows a 3D design software, ex: NX, CatiaV5, SolidWorks Inventor, etc;
Has experience in explicit non-linear analysis with LS-Dyna software,
Knows a programming language (Matlab, Python, Visual Basic, etc).
In exchange we offer you...
A flexible work schedule;
The opportunity to develop your skills and expertise;
Flexible hours;
A salary and growth potential that meets your expectations
An environment that is open to the world and in constant growth;
A wide range of social activities, and much more
Creaform Engineering is a team of more than 200 experts who are committed to the success of projects for leaders in all industries. Our multidisciplinary team takes on every challenge with ingenuity and expertise, for projects in product development, industrial design, digital simulation and industrialization. Our goal? To make our clients shine, both nationally and internationally, with a competitive edge in sectors as varied as transportation, motorsports, aerospace, technology, defense and energy. We go where no one else has gone before and accompany our partners further and further to create the innovations that will drive them forward.
Consider applying even if your skillset is not a perfect match. We believe our individual background and experiences, paired with passion, can go a long way.
Make a spontaneous application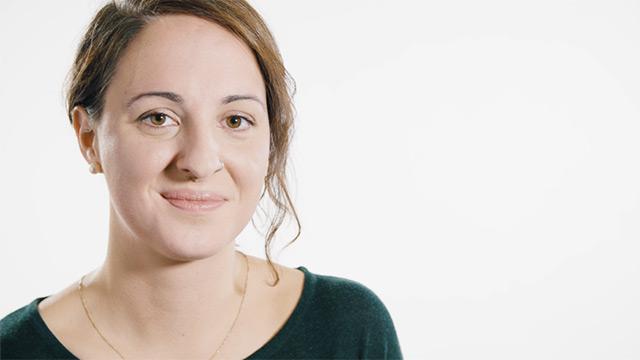 I was looking for a place where I could really combine the technical aspects of my job—with a human touch. And I found it at Creaform.
Kasandra Reix
3D Metrology Expert
Canada
Think you have what it takes?