Finite Element Engineer
The main responsibilities of this position will be to model and solve problems related to structural analysis using existing software (Ansys, Femap, NX, NX, Nastran, LS-Dyna). The finite element engineer is part of a team specialized in numerical simulation (Fluid Structure and Dynamics). Working mainly for external customers, the engineer is confronted with very diversified projects in a wide range of sectors.
What a typical day with us looks like:
Perform numerical modelling by finite element (meshing and analysis) using existing tools (NX/Nastran, Femap/Nastran, Ansys, LS-Dyna) ;
Perform calculations by hand (material strength, heat transfer, component sizing, etc.) ;
Write analysis reports, advise clients on modifications to be made;
Work in close collaboration with other Finite Element and Fluid Dynamics Engineers in order to validate calculation hypotheses and recommendations made to clients ;
Work in close collaboration with technicians, designers and engineers on design projects;
Design mechanical parts, assemblies, complex mechanical systems.
Our perfect match...
Holds a BACC in Mechanical Engineering ;
Has between 1 and 5 years of applied experience in finite element analysis;
Has between 1 and 5 years of experience with Femap, Nastran, Ansys or Simcenter software;
Has knowledge in structural analysis, nonlinear analysis, material strength, fatigue, dynamics and vibration;
Knows and masters one or more 3D design software such as CatiaV5, SolidWorks, NX, etc. ;
Possess good analytical and synthesis skills as well as problem-solving abilities;
Is well organized and structured;
Is an excellent team player;
Provides excellent customer service;
Has good adaptability and ability to manage several files simultaneously;
Is available for short or long term external mandates.
You earn points if you...
Has knowledge of fluid dynamics;
Knows one or more programming languages such as Matlab, Visual Basic or C++;
Has experience in explicit nonlinear analysis with LS-Dyna software;
Speaks English.
In exchange we offer you...
Flexible work schedule because we have your family at heart ;
Competitive salary and benefits ;
Vibrant, ambitious, stimulating and worldwide company;
A solid and unique work team;
The possibility to progress with a variety of projects;
Social activities, and much more!
Consider applying even if your skillset is not a perfect match. We believe our individual background and experiences, paired with passion, can go a long way.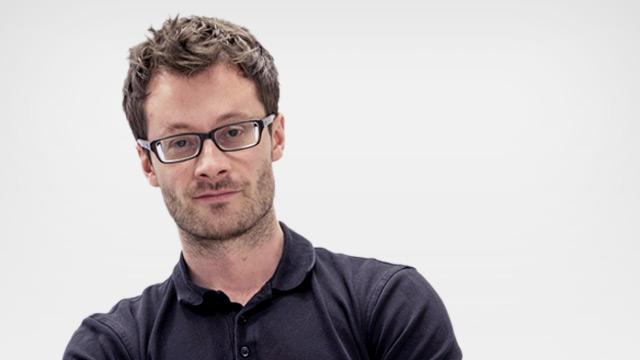 Having the opportunity to be invited to Ängelholm, Sweden, at Koenigsegg's headquarters was unbelievable! I had to perform a full scan of the company's new Regera. It was an unforgettable experience! When you work at Creaform, you get to meet wonderful people who use Creaform technologies on a daily basis. You learn a lot about how high performance cars are designed and manufactured. From a mechanical engineering (and car enthusiast!) standpoint, it doesn't get any better than this!
Louis-Olivier Ringuette
3D Metrology Expert
Canada
Think you have what it takes?