Fluid Dynamics Engineer (m/f/d)
Our Creaform Engineering division is looking for a Computational Fluid Dynamics (CFD) engineer to help our clients solve their problems and contribute to their product development. If you wish to take on new challenges and associate your talent with an experienced team, do like our 200+ team members and choose Creaform Engineering. You will join one of the largest teams of computer simulation consultants in Canada.
You will be responsible for :

Act as a consulting engineer in numerical fluid simulation for our clients;
Perform numerical modeling (meshes and analysis) on StarCCM+, OpenFoam and LS-Dyna software;
Prepare 3D geometries for numerical analysis using 3D modelers (NX, CatiaV5, SolidWorks);
Perform manual calculations (aerodynamic loading, boundary conditions, material resistance, heat transfer, pressure drops, pore volume, component sizing, etc.)
Write analysis reports, popularize, communicate and advise clients on modifications to be made;

Your projects will lead you to :

Participate in the development of various products by optimizing fluid flow, heat management, aerodynamics and hydrodynamics functions;
Work closely with other Finite Element and Fluid Dynamics Engineers to validate computational assumptions and recommendations made to customers;
Work closely with technicians, designers and designers on design projects;
Spend part of your time with clients and advise them on the results of your analysis work;
Develop your expertise and have the chance to be recognized as an expert;
Manage several files simultaneously.

You will feel at home if you:

Have a graduate degree in mechanical engineering;
Have applied business experience in fluid dynamics simulation;
Have experience with StarCCM+ and/or Openfoam (asset), LS-Dyna (asset);
Knowledge of fluid flow, aerodynamics and heat transfer and better yet, explosion and shock wave analysis (asset);
Knows and masters one or more 3D design software such as NX, CatiaV5, SolidWorks, Inventor, etc;
Possess a good analytical and synthesis mind as well as an aptitude for problem solving;
Excellent communication skills in French and English.

In exchange, we offer you :

The chance to work on challenging projects in several fields (transportation, aeronautics, defense, buildings, and many others!);
A flexible work schedule;
A generous and flexible telecommuting policy, when the position allows it;
The opportunity to develop your skills and expertise;
A salary and growth potential in line with your expectations
An environment that is open to the world and in constant growth;
A wide range of social activities, and much more.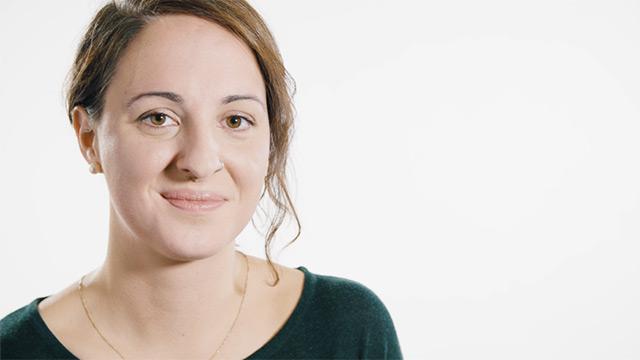 I was looking for a place where I could really combine the technical aspects of my job—with a human touch. And I found it at Creaform.
Kasandra Reix
3D Metrology Expert
Canada
Think you have what it takes?