Front-End Developer, Integrator
Who are we looking for ? The perfect candidate to fill the position of Developer, Integrator Front-End. Reporting to the digital marketing manager, the candidate will work on all of the company's websites, web applications and digital communication tools.
What a typical day with us looks like:
Maintain, design, develop, edit and put online websites and web templates ;
Create and edit page templates with Drupal and Wordpress CMS ;
Create and edit page templates with Pardot / Unbounce editors;
Improve the performance of digital assets;
Add, edit and maintain tracking codes (Google Analytics, Tag Manager);
Integrate site visuals in HTML and CSS;
Programming some interactivity actions or visual effects in websites or mobile applications (PWA, AMP);
Respect the norms and standards of the web by taking into account the user experience, accessibility of content for all, multi-device compatibility and SEO search engine optimization.
Our perfect match...
Has a college diploma in a relevant field ;
Has between 2 and 5 years of experience in web integration and programming ;
Has expertise in CMS: Drupal and Wordpress and responsive design ;
Has experience with databases linked to CMS and SQL queries for data extraction;
Has advanced knowledge of PHP, MySQL, Javascript, jQuery, React, HTML, CSS, Bootstrap ;
Knows the framework for CMS, CSS preprocessors such as SAAS and API querying ;
Has knowledge of Adobe Indesign, Photoshop, Google Tag Manager and Analytics and Google Spreadsheet ;
Is organized, autonomous and curious ;
Is an excellent team player ;
Is fluent in both English and French, spoken and written ;
Is meticulous.
In exchange, we offer you...
Flexible work schedule because we have your family at heart ;
Competitive salary and benefits ;
Vibrant, ambitious, stimulating and worldwide company;
A solid and unique work team;
The possibility to progress with a variety of projects;
Gym available for the employees;
Social activities, and much more!
Consider applying even if your skillset is not a perfect match. We believe our individual background and experiences, paired with passion, can go a long way.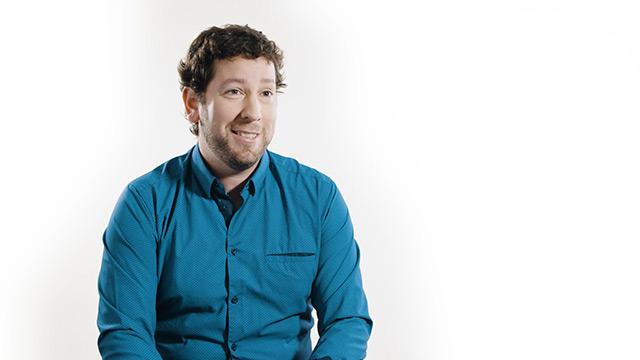 We work in a lively and dynamic high-tech environment where everything evolves at a rapid pace and everyone is extremely motivated.
Félix Savard
Finance Director
Canada
Think you have what it takes?