Software Project Engineer (m/f/d)
Do you thrive in your role as a software project engineer? Do you enjoy inspiring your team and supporting them in achieving results? Read on!
Our engineering services department, Creaform Engineering, is looking for a software project engineer to take charge of software development projects. In a context of dynamic growth, your main mission will be to support our internal and external clients in various software development projects. You will be involved from the beginning of the projects and you will follow up until the delivery to the customer. You must have knowledge in software development, but also in electricity and electronics in order to be technically involved in the different projects. You will work in a multidisciplinary team of engineers, designers and technicians.
If you wish to take on new challenges and associate your talent with a passionate and determined team, join our 200+ team members and choose Creaform Engineering.
You will be responsible for :
Assisting sales in the evaluation of estimates and costs of software development projects;
Assist sales in presenting technical solutions to customers;
Participate in the development of technical solutions for projects;
Manage customer communications and ensure customer satisfaction;
Ensure technology watch.
A typical day with Martin and the engineering team :
Establish project schedules and manage the technical execution phases of projects;
Follow up on the progress of projects;
Propose solutions to meet established deadlines;
Technical writing of specifications and reports;
Control the quality of delivered projects;
Validate that the concepts meet the standards in force and the client's requirements;
Coordinate code reviews;
Ensure the implementation of systems at the client's site;
Establish diagnostics to correct problems or improve systems;
Participate in trouble shooting of customer systems.
You will feel at home if you :
Have a Bachelors degree in software engineering, computer engineering, electrical engineering or related discipline;
OR a technical background combined with relevant experience may also be considered;
Have a minimum of 5 years experience in various software development fields;
Have experience in project management;
Have knowledge of task tracking tools (i.e.: Jira);
Have knowledge of version control tools (i.e. Git);
Are able to understand electrical and electronic circuits;
Have knowledge of mechanical engineering is an asset;
Are eligible to the Ordre des Ingénieurs du Québec is an asset;
Are bilingual (English/French).
You earn points if you :
Are versatile in the electrical, computer and mechanical fields;
Have the ability to analyze and solve problems;
Are able to manage priorities and several files simultaneously;
Have a good sense of customer service and very good communication skills;
Are able to work in a team and delegate workloads;
Demonstrates a good capacity of adaptation and autonomy.
In exchange, we offer you :
The opportunity to develop your skills and expertise: training programs, professional colleagues who are generous with their advice and time, the possibility to experiment with a wide latitude and support when you need it,
Opportunity to be yourself, as it is our differences that drive our constant growth - Innovation!
A vast playground to adopt healthy lifestyle habits: well-equipped gym, participation in the registration fees of several sports activities, fresh fruit available to satisfy your cravings.
A stimulating work environment: beautiful work environment, barbecue, ultra-friendly cafeteria, flattened and benevolent hierarchy, and a wide range of social activities and lots of fun to encourage social collisions and laughter.
A wide range of social benefits: competitive salary, group insurance, RRSP with generous contribution from Creaform, competitive vacation policy, employee and family assistance program and telemedicine, nursing service, summer hours to end the week earlier and take full advantage of the good weather.
The pride of working for an international company that sells remarkable products and services, always on the cutting edge, where there is no shortage of major projects and opportunities.
About Creaform Engineering
Creaform Engineering is comprised of quick-thinking experts who are completely committed to making every project a success. Our team works in close collaboration with leaders across all industries, on projects that include product development, industrial design, numerical simulation and industrialization.
Thanks to our experience in the transportation, power sports, aerospace, technology, defence and energy sectors, we're able to tackle every challenge with incredible agility. You can count on our more than 200 experts—your strategic allies—to fully support you in your quest for innovation. For more information about Creaform Engineering, click here!
Creaform is a unit of AMETEK Ultra Precision Technologies, a division of AMETEK Inc., a leading global manufacturer of electronic instruments and electromechanical devices. When you choose Creaform Engineering, you get quality work carried out by professionals within the most demanding turnaround times.
Convinced that our ability to innovate endlessly is fueled by the diversity and the right to be different of our employees, and determined to establish and maintain a diversified and representative workforce, we fully subscribe to the principle of employment equity. In particular, we are committed to providing equal employment opportunities in accordance with the provisions of the Quebec Charter of Human Rights and Freedoms and the Canadian Charter of Rights and Freedoms.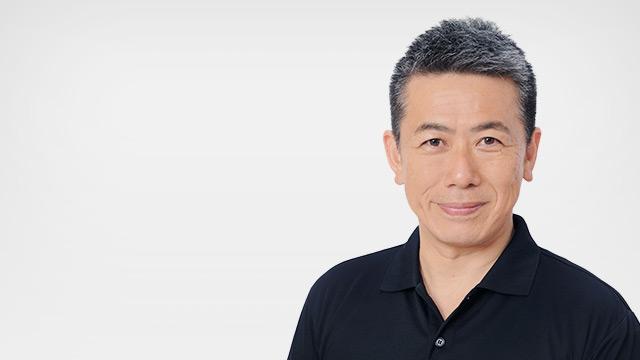 Our goal is to become the number 1 measurement solution provider in the world. And while there are many challenges, I believe we can achieve this important goal. We are shaping the future of many different industries, including Japan's automotive market. We're also playing a key role in our customers' long term business. With our excellent products, strategic mindset and exceptional team, Creaform has a bright destiny!
Yasuhiro Yoshida
Regional Manager, East Japan
Japan
Think you have what it takes?