Intern, Automated Tests Developer
We are looking for an intern, automated tests developer for our head office in Levis. Your main responsibility will be to develop new automated software test cases in order to extend the scope of tests and accelerate their execution. You will also participate in the evolution of the automated testing framework. These tests will allow for the discovery of bugs earlier in the development process and will allow for the reorientation of the current manual tests to less exhaustive, but more user-representative tests.
Your projects will lead you to
Develop automated GUI test cases in Python;
Maintain the test cases to adapt them to the changes made in the new software versions;
Contribute to the evolution of the architecture of the automated test platform;
Collaborate with software developers to facilitate the linkage between the architecture of the automated tests and the software developed by Creaform;
Collaborate with the product quality assurance experts to define the specifications of the tests to be automated.
You will feel at home if you
Is enrolled in a bachelor's degree in computer science or software engineering;
Master the Python programming language;
Is methodical, rigorous, resourceful and autonomous;
Is comfortable expressing himself in French (written and oral) and in English (written).
You earn points if you...
Proficient in the continuous integration tool Jenkins;
Master the C++/CLI or C# programming language.
In exchange, we offer you...
The chance to work in a stimulating work environment within a human and passionate team, for which pleasure and well-being at work are non-negotiable;
The opportunity to develop your skills and expertise
The pride of working in a successful technology company, open to the world;
Flexible schedules, which allow you to balance work and studies, including for student athletes;
A salary and growth potential that meets your expectations;
A wide range of social activities, and much more.
At Creaform, a world specialist in 3D measurement and analysis technologies, you will find the most modern tools and work methods, a young and passionate team with diversified profiles, which likes to work in teams because innovation is not done in silos. You will be able to continue your learning by working on various projects, or by benefiting from the support you need. Finally, because we like to live life to the fullest, we offer a wide range of social and sports activities that leave plenty of room for fun, family and pushing yourself.
Consider applying even if your skillset is not a perfect match. We believe our individual background and experiences, paired with passion, can go a long way.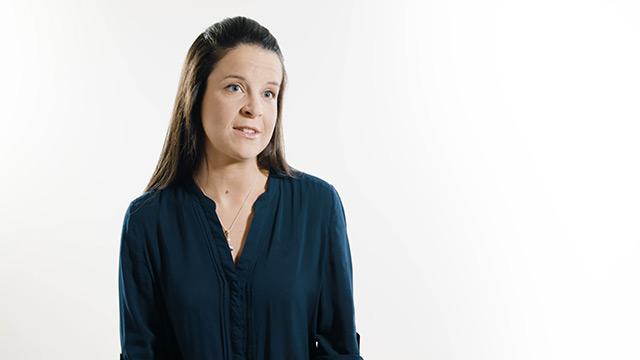 We put our hearts and souls into the products, and it makes me feel as if we are all working at the very core of innovation.
Noémie Paradis
Product Quality Assurance Expert
Canada
Think you have what it takes?