Internal Sales Specialist DACH
We are currently seeking for an Internal Sales Specialist (ISS) to support sales in the DACH territory. This person will be working from Creaform Germany GmbH, at our offices located in Leinfelden-Echterdingen, and will perform all relevant duties to provide inside sales support and administration for the assigned geographic region, carry out prospection and qualification of leads and proceed them to the outside sales force in the assigned sales territory.
What a typical day with us looks like:
Contact potential customers, qualify leads and thus create opportunities for the sales team. Provide required information based on a range of factors including applications, geography and staff availability ;
Build a complete technical expertise and knowledge of Creaform's product portfolio, to serve as the base for lead qualification ;
Develop and communicate recommendations for advancing the sales process. Frequently interact with the outside sales staff to obtain required data and prepare sales quotations based on specifications provided, as well as review customers' purchase orders ;
Design strategies for lead prospection and carry them out actively, assist with lead generation in conjunction with marketing staff and other resources with a focus on keeping the lead and opportunity pipeline filled and active for the assigned territories ;
Facilitate communications among the sales team. Make recommendations for improving the sales process, approach and systems ;
Understand the importance of teamwork among inside and outside sales team as the key to drive sales numbers and achieve targets.
Our perfect match...
Has a Degree in business administration or marketing with 1-3 years professional experience ;
Has sales and customer support experience in an international company ;
Has experience in using a CRM software ;
Is a hands on person with good communication and sales skills and proactive work attitude
Bilingual, German & English, written and spoken.
You earn points if you...
Have knowledge or experience in the engineering, manufacturing or metrology field;
In exchange we offer you...
Work location: Stuttgart office, Germany;
Flexible schedule, adapting to peak sales periods;
Competitive package including Fix + Variable compensation plan;
Good benefits plan;
Vibrant, ambitious, worldwide company.
Consider applying even if your skillset is not a perfect match. We believe our individual background and experiences, paired with passion, can go a long way.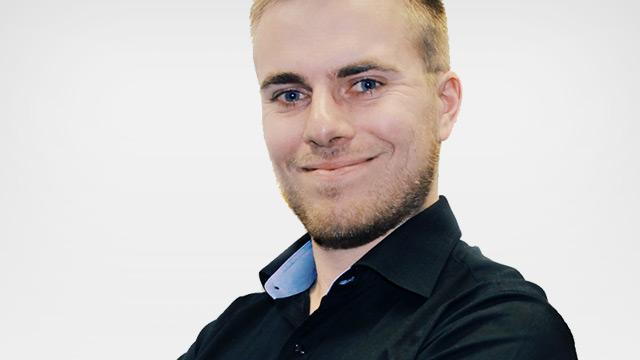 Creaform is all about innovation, which allows me to use my imagination on a daily basis. No idea is too big or eccentric. The company is growing at such an incredible pace that there are many opportunities for advancement. It's a great place to jumpstart your career!
Vincent Lafond
Repair Centers and Engineering Changes coordinator
Canada
Think you have what it takes?