Mechanical designer-electrical harnesses
Completed
Our Creaform Engineering division is looking for a mechanical designer whose main responsibility will be the 3D design of electrical harnesses and cables for innovative projects. If you wish to take on new challenges and associate your talent with a passionate and determined team, do like our 200+ team members and choose Creaform Engineering.
You'll be responsible for
3D modeling of electrical harnesses;
Designing support systems;
Proposing harness routing studies.
Your projects will lead you to
Develop project plans from technical documents;
Work in collaboration with colleagues from different departments to solve integration problems;
Provide customer support during factory assembly, which involves some travel;
Work on truly stimulating projects, at the cutting edge of innovation.
You will feel at home if you
Hold a college or professional degree n mechanical engineering or industrial design;
Know how to use a 3D software (Catia an asset);
Master the 2D, solid and assembly modules;
Are a rigorous person, with attention to detail and a good sense of analysis;
Know how to work with some autonomy.
In exchange, we offer you...
The chance to work on stimulating projects in several fields (transportation, aeronautics, automotive, and many others!);
A flexible work schedule;
A generous and flexible remote-working policy, even after Covid, when the position allows it;
The opportunity to develop your skills and expertise;
A salary and growth potential that meets your expectations;
An environment open to the world and in constant growth;
A wide range of social activities, and much more!
About Creaform Engineering
Creaform Engineering is a team of more than 200 experts who are committed to the success of projects for leaders in all industries. Our multidisciplinary team takes on every challenge with ingenuity and expertise, for projects in product development, industrial design, digital simulation and industrialization. Our goal? To make our clients shine, both nationally and internationally, with a competitive edge in sectors as varied as transportation, motorsports, aerospace, technology, defense and energy. We go where no one else has gone before and accompany our partners further and further to create the innovations that will drive them forward.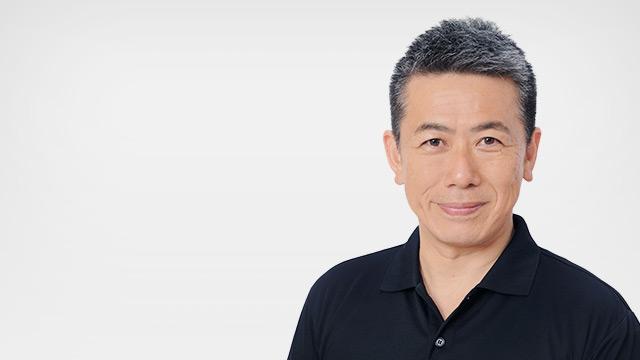 Our goal is to become the number 1 measurement solution provider in the world. And while there are many challenges, I believe we can achieve this important goal. We are shaping the future of many different industries, including Japan's automotive market. We're also playing a key role in our customers' long term business. With our excellent products, strategic mindset and exceptional team, Creaform has a bright destiny!
Yasuhiro Yoshida
Regional Manager, East Japan
Japan