Mechanical engineer
Our Creaform Engineering division is looking for two mechanical engineers to coordinate, design and facilitate the realization of design projects at a pioneer of tomorrow's transportation located in Plattsburg, USA. If you are ready to work every day on the other side of the border, if you wish to take on stimulating challenges and if you wish to associate your talent with a passionate and determined team, do like our 200+ team members and choose Creaform Engineering.
You'll be responsible for
Contributing fully to customer projects from design to factory deployment, ensuring that deadlines, budgets and customer expectations are met;
Designing components and assemblies that meet these requirements;
Producing manufacturing drawings in accordance with appropriate standards (ASME_Y14.5M, AWS A2.4, etc.);
Ensuring that engineering designs are certified by a U.S. Professional Engineer.
Your projects will lead you to
Involve all areas of the company, such as the methods department, production, safety, tooling and management personnel in order to accurately define the design requirements;
Guide the customer's technical staff on engineering concepts;
Coordinate project stakeholders from external suppliers to quality control;
Optimize designs by following the engineering design process;
Resolve design issues that may arise;
Recommend safe operating procedures (SOP);
Support customer's production in the implementation of tooling for the production line in a safe manner;
Validate and inspect manufactured designs to ensure design specifications are met;
Communicate and validate selected solutions with all areas of the company on a regular basis and ensure the smooth running of these.
You will feel at home if you
Reside in the St-Jean-de Richelieu area (so you can get to Plattsburg and back in a day without it weighing you down);
Hold a bachelor's degree in engineering (to be able to easily pass through customs frequently).
Master the use of Catia V5;
Have experience in a similar role;
Have previously designed tooling;
Have demonstrated planning and time management skills;
Are able to communicate in both French and English, verbal and written;
Enjoy working independently (with a team to support you though).
In exchange, we offer you...
The chance to work on stimulating mandates with a leader in green and intelligent mobility;
The support of a high-level, dynamic and very human team;
A salary and growth potential that meets your expectations;
Attractive travel bonuses;
A flexible work schedule;
A generous and flexible remote-working policy, even after Covid, when the position allows it;
The opportunity to develop your skills and expertise;
An environment open to the world and in constant growth;
A wide range of social activities, and much more!
About Creaform Engineering
Creaform Engineering is a team of more than 200 experts who are committed to the success of projects for leaders in all industries. Our multidisciplinary team takes on every challenge with ingenuity and expertise, for projects in product development, industrial design, digital simulation and industrialization. Our goal? To make our clients shine, both nationally and internationally, with a competitive edge in sectors as varied as transportation, motorsports, aerospace, technology, defense and energy. We go where no one else has gone before and accompany our partners further an further to create the innovations that will drive them forward.
Consider applying even if your skillset is not a perfect match. We believe our individual background and experiences, paired with passion, can go a long way.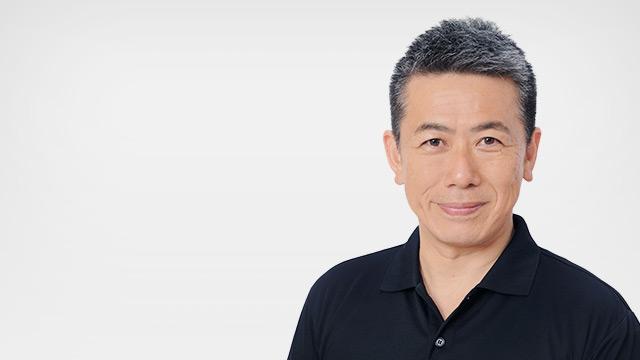 Our goal is to become the number 1 measurement solution provider in the world. And while there are many challenges, I believe we can achieve this important goal. We are shaping the future of many different industries, including Japan's automotive market. We're also playing a key role in our customers' long term business. With our excellent products, strategic mindset and exceptional team, Creaform has a bright destiny!
Yasuhiro Yoshida
Regional Manager, East Japan
Japan
Think you have what it takes?