Optical Developer
Completed
Creaform – Part of AMETEK Ultra Precision Technology Group – specializes in 3D portable optical measurement technologies and 3D engineering services. We offer innovative solutions that cover the entire range of 3D applications, including 3D scanning, reverse engineering, inspection, design & engineering and FEA. Our wide range of products and services are intended for industries such as the automotive, aerospace and defense, consumer products, education, heritage preservation, manufacturing, medical care and multimedia.For more information, visit www.creaform3d.com.
This position is primarily responsible for designing, developing and developing the optical platforms for measuring devices, the principles of 3D digitization as well as software for the exploitation of capture technologies, 3D modeling and inspection Marketed by the company. As part of a multidisciplinary development team, he is responsible for contributing to the hardware and software architecture of the systems developed and developing and prototyping high performance systems related to 3D measurement, 3D geometry and image processing. More than making it an optimized and validated final implantation.
What a typical day with us looks like:
Contribute to the development of new optical architectures related to 3D measurement.
Analyze the optical performance of camera-projector systems.
Design optical subsystems such as structured light projectors.
Experimentally test and validate the concepts developed.
Contribute to the development of specific application software related to 3D modeling and inspection technologies.
Design 2D image processing algorithms.
Prototyping algorithms using interactive environments such as Matlab.
Interact with test, support and production teams to ensure product quality.
Respect the processes, working methods and development standards put in place.
Develop new suppliers in the field of optics.
Develop technical requirements to communicate our needs to suppliers.
Manage the optical developments made in collaboration with external suppliers.¿
Our perfect match...
A Bachelor's Degree in Computer Engineering, Software Engineering, Physical
Engineering, Electrical Engineering, Computer Science or Mathematics.
Be fluent in French and English;
Experience / knowledge in thefollowing areas:
Digital vision in general and image processing
Projective Geometry and Matrix Calculation
Numerical calculation and optimization
C ++ programming, Matlab
Computer architecture.
You earn points if you...
 A postgraduate degree relevant to the position.
In exchange, we offer you...
Flexible work schedule because we have your family at heart.
Competitive salary and benefits.
Vibrant, ambitious, stimulating and worldwide company.
A solid and unique work team.
The possibility to progress with a variety of projects.
Gym available for the employees.
Social activities, and much more!
Consider applying even if your skillset is not a perfect match. We believe our individual background and experiences, paired with passion, can go a long way.
Make a spontaneous application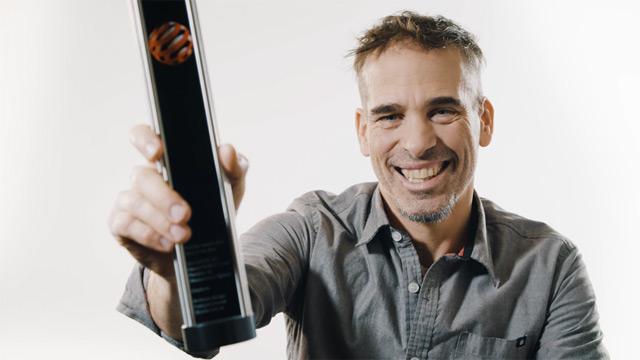 Creaform has won the Red Dot Design Awards. It is an amazing achievement for the team, Creaform and the entire industrial design sector.
Nicolas Lebrun
Industrial Designer
Canada
Think you have what it takes?