PCB Designer
Completed
Who we are looking for ? The perfect candidate to fill the position of PCB Designer at Creaform Engineering, known for its high level of technical competence. Become the reference in printed circuit board and ensure the functional integration of components, from assembly to production.
What a typical day with us looks like:
Work closely with the engineering team to identify physical and electrical constraints and write project specifications;
Design printed circuits according to best practices for trace arrangement, based on the number of layers, EMI/EMC interference and the integrity of analog and digital signals;
Calculate the dimensions of the traces according to the current and voltage limits and the operating conditions (humidity, temperature);
Research, evaluate the components available on the market and create the parts list (BOM);
Add and manage parts in the library while validating their detailed specifications;
Involve electronic component suppliers in product development;
Generate printed circuit board manufacturing files, according to the limitations of PCB suppliers' manufacturing processes;
Track orders and inspect PCBs upon receipt.
Requirements
Holds a DEC in electronics or any other technical training relevant to this job;
Has 2 years of experience in printed circuit board design;
Know IPC standards;
Master drawing design software such as Altium;
Is super organized and detail-oriented;
Is a good team player;
Is versatile and you can adapt to any situation;Ability to manage priorities and multiple files simultaneously.
You earn points if you...
Know the UL and CE regulatory standards applicable to PCBs;;
Is fluent in both English and French.
In exchange we offer you...
Flexible work schedule because we have your family at heart ;
Competitive salary and benefits ;
Vibrant, ambitious, stimulating and worldwide company;
A solid and unique work team;
The possibility to progress with a variety of projects;
Gym available for the employees;
Social activities, and much more!
Consider applying even if your skillset is not a perfect match. We believe our individual background and experiences, paired with passion, can go a long way.
Make a spontaneous application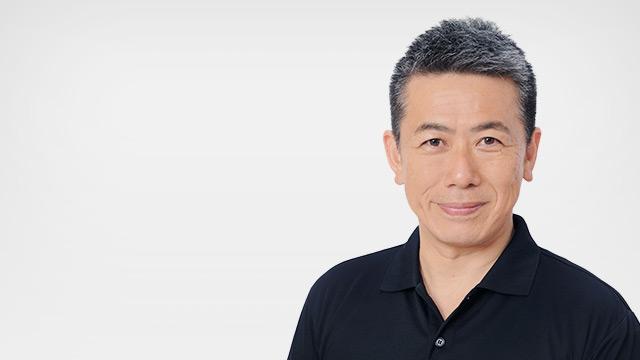 Our goal is to become the number 1 measurement solution provider in the world. And while there are many challenges, I believe we can achieve this important goal. We are shaping the future of many different industries, including Japan's automotive market. We're also playing a key role in our customers' long term business. With our excellent products, strategic mindset and exceptional team, Creaform has a bright destiny!
Yasuhiro Yoshida
Regional Manager, East Japan
Japan
Think you have what it takes?