Production Supervisor (m/f/d)
Do you know what a constantly growing company needs to support the expansion of its global sales of innovative technologies?
Someone like you, passionate about the culture of continuous improvement and performance optimization as you will be responsible for the efficient management of the production assembly. You'll coordinate workflows, ensure compliance with quality, safety and productivity standards, and help optimize manufacturing processes. As a team manager, you will ensure sound management of human resources and contribute to individual and team development, to achieve ambitious results together.
Never Stop Innovating, a motto that represents the core values of Creaform, from its beginning in 2002. To this day, Creaform continues to develop, manufacture, and sell cutting edge 3D portable and automated measurement technologies that provide innovative solutions for applications such as 3D scanning, reverse engineering, quality control, non-destructive testing (NDT), product development, and numerical simulation (FEA/CFD). Its products redefine the boundaries in a variety of industries, including automotive, aerospace, defense, consumer products, heavy industries, manufacturing, oil and gas, power generation, research and education. 
   
Here is what we offer:   
Innovative industry, rewarding projects in a fast-growing environment
Ongoing training to support your career development
Recognition of your ideas, whatever your level of education
A caring environment that encourages personal and professional growth
Wide range of benefits: competitive salary, group insurance, 401K, competitive vacation policy, employee and family assistance program, telemedicine, flexible working conditions

We work hard, but we also have a lot of fun! From sports to parties and themed events, our work atmosphere is second to none!
 
To succeed in this function, we will accompany you with: 
An excellent welcome and an efficient integration process
Access to ongoing training on a daily basis
Support for your development and clear, achievable goals

A typical day on the production team:
Supervise and plan the completion of work team tasks to meet cost, deadline and quality objectives
Supervise and coach the production team, including recruiting, training and managing employee performance
Manage in a humane and flexible manner to achieve performance accountability with the production team
Ensure compliance with quality and safety standards throughout the production process
Develop and coach employees on improvement culture and various Lean principles and techniques
Identify and resolve production problems, proposing process improvements where necessary
Monitor key performance indicators (KPIs) to measure productivity and production efficiency
Manage inventory on the production floor
Ensure effective communication between production teams and other company departments
Participate in the implementation of technological initiatives and new procedures aimed at improving production
Promote a safe, collaborative and motivating work environment for the production team

Excellent fit: 
Degree in industrial engineering
Previous experience in production supervision
Knowledge of Lean manufacturing, quality (ISO) and safety standards
Team management, problem-solving and communication skills
Good command of English
Ability to work under pressure and meet deadlines

An asset :
Be proactive in unexpected situations

Ability to plan and organize

Ability to influence company departments

Convinced of human potential and constantly seeks to develop it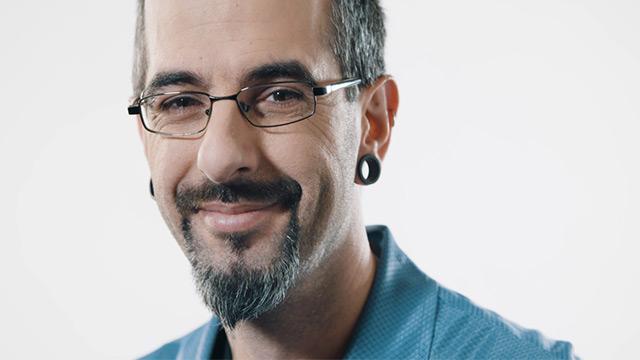 Creaform is in my DNA. I feel really appreciated. I love my job. I simply cannot imagine working anywhere else.
Pascal
Assembler
Canada
Think you have what it takes?