Purchasing Manager
Who are we looking for ? A perfect match to fill the position of Purchasing Manager. The incumbent's main responsibility is to coordinate and supervise all company purchases, MRP monitoring, inventory, and supplier performance. He/she will also provide leadership in the various transfers associated with the launch of new products (NPI).
What a typical day with us looks like:
Supervise all purchases of components and software for the production of 3D scanning and dimensional control products;
Ensure the perfect and efficient execution of business processes specific to a high-performance procurement group: KPI, MRP, parameterization, inventory management, supplier evaluation, etc.
Ensure the perfect maintenance of MRP information: parameters, supplier info, confirmation of receipt dates, inventory adjustments, pricing.
Ensure the management of quality improvement and cost reduction projects in collaboration with the cost reduction team.
Coordinate all supply chain activities when launching new projects or for engineering changes (ECR)
Coordinate the information between the parties involved and follow up on orders and inventory movements;
If necessary, get involved in the process of purchasing materials or components, particularly with certain key suppliers;
Participate in negotiation plans and annual agreements for critical suppliers as well as make visits to some of them;
Develop an efficient supply network;
Work closely with operations to plan component requirements.
Manage the department's resources on a daily basis and act as a coach to them.
Ensure the development of its resources according to the training plan and the competency management tool.
Our perfect match...
Has a BACC in Administration, Engineering or an appropriate discipline;
Has 5 to 10 years of relevant experience, including at least 2 years in management ;
Is bilingual (English/French);
Is structured and good negotiator;
Knows an ERP software;
Has relevant experience in supply management;
Has excellent communication skills;
Has a proven business sense;
Is able to work in a team in a flexible structure;
Has the ability to coach and support employees;
Is comfortable working under pressure in a context of frequent changes.
You earn points if you...
Have experience in international sourcing;
Have knowledge of electronics or plastics.
In exchange, we offer you...
Flexible work schedule because we have your family at heart;
Competitive salary and benefits;
Vibrant, ambitious, stimulating and worldwide company;
A solid and unique work team;
The possibility to progress with a variety of projects;
Gym available for the employees;
Social activities, and much more!
Consider applying even if your skillset is not a perfect match. We believe our individual background and experiences, paired with passion, can go a long way.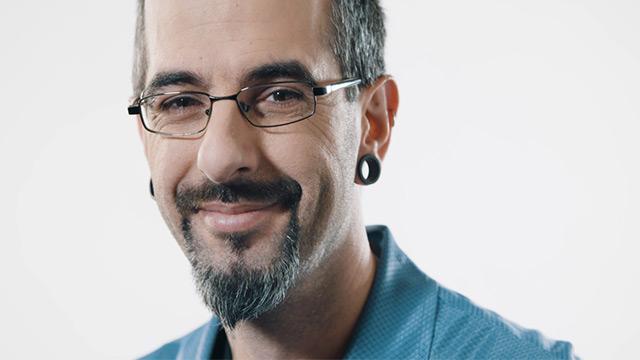 Creaform is in my DNA. I feel really appreciated. I love my job. I simply cannot imagine working anywhere else.
Pascal Sergerie
Assembler
Canada
Think you have what it takes?