Repair Centers Manager
Our Customer Services department provides a wide range of services to our customers, including the loan of equipment and the implementation of maintenance and repair operations on the equipment they have acquired. We are looking for a repair center manager whose main mission will be to optimize the management of inventories of various parts and equipment loaned to customers from repair centers located around the world. If you wish to take on new challenges and associate your talent with an experienced team, choose Creaform.
You'll be responsible for
Implementing optimal management of repair component inventories by implementing forecasting and Kanban while respecting customer promises, in a context of continuous sales growth;
Implementing best practices in project planning and scheduling, communicate changes and coordinate training to operational teams;
Ensuring through audits that procedures are followed and actions are deployed in the centers;
Ensuring the update and versions of the repair procedures considering the engineering changes;
Ensuring the updating of the repair program catalog;
Defining maintenance standards for metrology rooms.
Your projects will lead you to
Work closely with the local teams in charge of the centers as well as with the R&D teams, who define the maintenance plans for our equipment;
Maintain courteous relations with the various stakeholders of the Ametek entities;
Contribute, with the local teams, to define the optimal operating framework of the repair centers, adapted to the local context in order to optimize the processes with a view to ISO certification in the future;
Ensure the update and versions of the repair procedures considering the engineering changes;
Visit from time to time each repair center (France, Japan, China, USA) to get an idea of the situation, take the temperature and do audits.
Required Profile
Hold a university degree in industrial engineering, or other related field;
Have relevant experience in operations management;
Are bilingual (French, English);
You will feel at home if you
Are an inspirational leader, committed to the professional and personal development of employees, with a desire to inspire others;
Demonstrate a proven track record as a sales manager in a given territory;
Possess a strong business acumen that has resulted in significant growth in your team's results;
Know how to develop sales strategies measured by KPI's and effective use of a CRM - Salesforce ideally;
Demonstrate excellent communication skills in English (very advanced level required), and if possible at least a working knowledge of French;
Demonstrate excellent analytical, problem solving and decision making skills;
Have a Bachelor's degree in science, business, marketing or a related field.
In exchange, we offer you...
A flexible work schedule;
The opportunity to develop your skills and expertise;
The support of a high level, dynamic and very human team;
A salary and growth potential that meets your expectations;
An environment open to the world and in constant growth;
A wide range of social activities, and much more.
Consider applying even if your skillset is not a perfect match. We believe our individual background and experiences, paired with passion, can go a long way.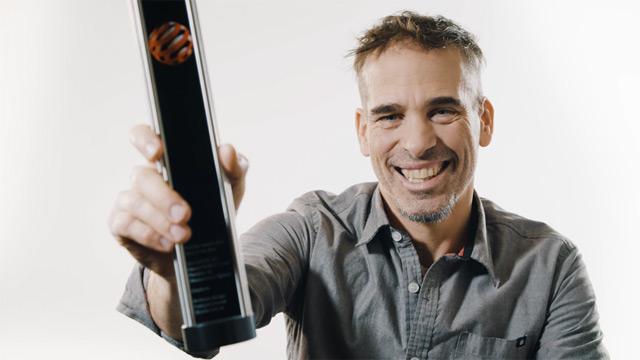 Creaform has won the Red Dot Design Awards. It is an amazing achievement for the team, Creaform and the entire industrial design sector.
Nicolas Lebrun
Industrial Designer
Canada
Think you have what it takes?