Software Developer Intern - Machine learning applied to 3d scanning
At Creaform, a world specialist in 3D measurement and analysis technologies, you will find the most modern tools and work methods, a young and passionate team with diversified profiles, which likes to work in teams because innovation is not done in silos. You will be able to continue your learning by working on various projects, or by benefiting from the support you need. Finally, because we like to live life to the fullest, we offer a wide range of social and sports activities that leave plenty of room for fun, family and pushing yourself.
During your internship, you will join the sensor team in charge of creating new 3d scanner platforms and revolutionizing the world of metrology. You will participate in the research, evaluation and implementation of machine learning platforms in an uncontrolled industrial environment "in the wild! ". The goal is to be able to apply the latest advances to the complex challenges of high precision 3d scanning. In addition to deepening your knowledge in computer vision, programming and machine learning, you will have the chance to work with Creaform's latest 3d scanning platforms and the opportunity to learn more about the inner workings of the systems. If you want to contribute to an exceptional project, send us your application now. We should have fun working together!
You will feel at home if you
Is a Bachelor's student in Computer Engineering with a strong cumulative GPA;
Has experience and a good level of autonomy in python and c++ programming
Has knowledge of computer vision
Has experience with known libraries, e.g. pytorch, tensorflow
Is able to apply these methods to solve real problems
Is persistent
Is comfortable with change in a development context (there is a certain degree of uncertainty and the steps are not entirely determined in advance)
In exchange, we offer you...
A flexible work schedule
A dynamic, human and stimulating company, open to the world;
The opportunity to learn a lot while being both autonomous and well supervised;
A lively, unique and solid work team;
A wide range of social activities, and much more!
Consider applying even if your skillset is not a perfect match. We believe our individual background and experiences, paired with passion, can go a long way.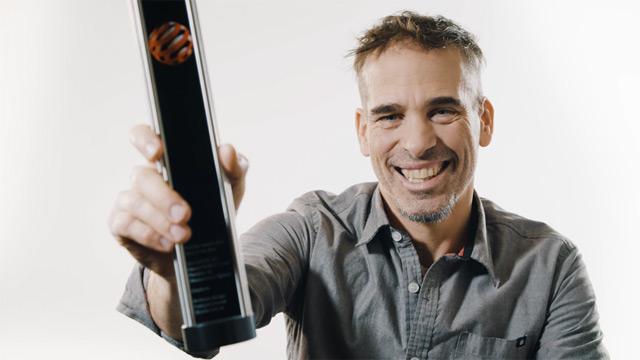 Creaform has won the Red Dot Design Awards. It is an amazing achievement for the team, Creaform and the entire industrial design sector.
Nicolas Lebrun
Industrial Designer
Canada
Think you have what it takes?