Strategic Buyer
Who are we looking for ? The perfect candidate to fill the position of Strategic Buyer. The incumbent is responsible for organizing supply chain management activities during product development and controlling critical and strategic supplier management activities. The incumbent is responsible for the procurement of components for the initial production of our new technology initiatives.
What a typical day with us looks like:
Participate in the technology watch of suppliers and manufacturing technologies in order to collaborate with R&D on the choice of potential suppliers and partners ;
Manage the coordination of supply chain activities when integrating new products ;
Take charge of the BOM cost reduction program and the STAGE - GATE procurement deliverables of new product introduction initiatives ;
Participate actively in business relationships as well as in the establishment of strategic supplier agreements around the world ;
Participate in the selection process of new suppliers, their qualification, performance evaluation and audits ;
Participate in the development of supply agreements protecting our technologies ;
Develop and provide initial parameters for new components and suppliers to the purchasing and planning team ;
Participate in defining, deploying, maintaining and improving the performance of the procurement function's business processes.
Requirements
Holds a BACC in Supply Management, Operations or Engineering.
Has between 10 and 12 years of experience in operations or supply chain management;
Has experience in international supplier management and in optical, electronic or robotic technology;
Has the ability to popularize his presentations to illustrate his recommendations and to encourage the adherence of his interlocutors to his ideas or decisions;
Is available to travel on a regular basis, between 10 and 15% of his time;
Is fluent in both French and English ;
Has strong capacity for analysis and synthesis;
Is an excellent team player;
Is a good negotiator;
Has the ability to adapt and manage several files simultaneously.
In exchange, we offer you...
Flexible work schedule because we have your family at heart;
Competitive salary and benefits;
Vibrant, ambitious, stimulating and worldwide company;
A solid and unique work team;
The possibility to progress with a variety of projects;
Gym available for the employees;
Social activities, and much more!
Consider applying even if your skillset is not a perfect match. We believe our individual background and experiences, paired with passion, can go a long way.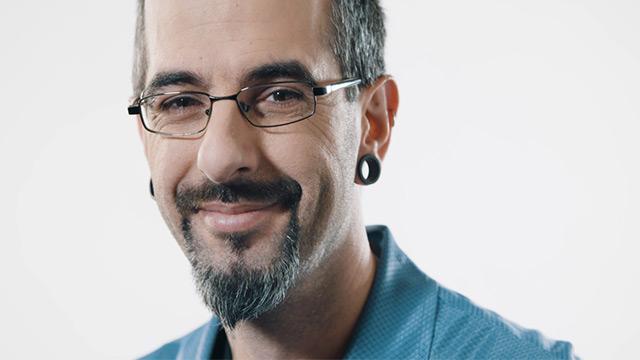 Creaform is in my DNA. I feel really appreciated. I love my job. I simply cannot imagine working anywhere else.
Pascal Sergerie
Assembler
Canada
Think you have what it takes?