Structural engineer using finite elements
About Creaform Engineering
You are adventurous, looking for challenges and in need of wide open spaces. You are attracted by the opportunity to work in Canada and moreover, in a French-speaking environment. Then Creaform Engineering may have the opportunity you are looking for. We are indeed looking for a structural engineer using finite elements to join our offices in the Quebec City area.
The main responsibilities of this position are to model and solve problems related to structural analysis using existing software (Femap, Nastran, LS-Dyna). The Finite Element Engineer is part of a team specialized in numerical simulation (Structure and Fluid Dynamics). Working mainly for an external clientele, the engineer is confronted with very diversified projects, in very diversified sectors of activity. He/she is considered the expert in his/her field and must demonstrate a high level of autonomy and professionalism.
Role and Responsabilities
Under the authority of the Operations Manager - Numerical Simulation, act as a consultant to external clients in the fields of structural analysis;
Carry out numerical modeling by finite elements (meshes and analysis) using existing tools (Femap/Nastran, LS-Dyna);
Carry out manual calculations (material resistance, heat transfer, component sizing, etc.);
Write analysis reports, advise clients on modifications to be made;
Work in close collaboration with other FE and FD engineers to validate calculation assumptions and recommendations made to clients;
Work closely with technicians, designers and designers on design projects;
Design mechanical parts, assemblies, complex mechanical systems;
Required Profile
Excellent analytical and synthesis skills and an aptitude for problem solving;
Ability to popularize and communicate;
Creative, innovative and dynamic;
Be highly organized and structured;
Possess a team spirit;
Have a very good customer service;
Ability to adapt;
Ability to manage several files simultaneously;
Excellent command of French and English.
Creaform Engineering is a division of Creaform, a world-class company specialized in 3D digital solutions and engineering services. Creaform Engineering's multidisciplinary team is composed of experts ready to carry out turnkey engineering projects of any size and complexity. The team has extensive experience and brings real added value to its clients, whether in mechanical or electrical/electronic design, automation, product development, project management, industrial design, numerical simulation (FEA/CFD) and advanced surface modeling. After more than 15 years of existence and with more than 20,000 projects to its credit, Creaform Engineering has acquired an enviable reputation in the aerospace, consumer goods, heavy industry, high technology, manufacturing, health care, recreational vehicle and transportation sectors. Creaform Engineering is engineering excellence. Creaform Engineering employs the largest team of consulting engineers in numerical simulation in Quebec. Creaform's professionals collaborate with a wide variety of industries and are an important player in the success of its clients.
Consider applying even if your skillset is not a perfect match. We believe our individual background and experiences, paired with passion, can go a long way.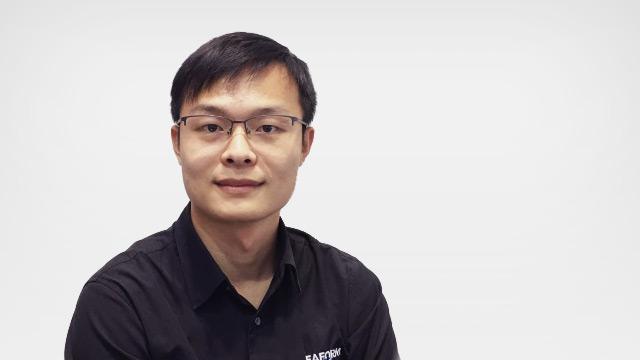 Whenever I am performing demos or product presentations, I always smile when I see the look of amazement on attendees' faces after I scan a product. They have a hard time believing in our solutions' power and performance—and think I've uploaded the data prior to the presentation. Then I scan my hand on the spot. All I hear afterwards is "Wooooow!" Now that's music to my ears! I am proud to be a part of the Creaform team!
Zhenjiang Qiao
Application Engineer
China
Think you have what it takes?