Team Manager, Industrial Design
Who we are looking for? A perfect match to fill the position of Team Manager, Industrial Design. Become a leader for our team of industrial designers and mechanical designers, and contribute to the growing reputation of Creaform Engineering's industrial design department.
What a typical day with us looks like:
Analyze workload, set priorities, plan and optimize your team's work;
Be the technical reference in industrial design;
Lead and coach your team members by providing the necessary training and supporting their career development and skills;
Actively participate in the selection and integration process of your team members;
Carry out performance evaluations and performance monitoring of your team;
Stimulate collaboration and innovation within your team;
Monitor projects (schedule, quality and cost);
Communicate the status of deliverables to your team and the program manager (planned versus actual) and implement solutions to eliminate variances;
Review and understand work summaries with the opportunity to contribute to the creation of new product developments for our clients;
In collaboration with your co-worker from sales department, participate in the bidding process: evaluate, plan, present the project to our future customers;
In collaboration with the program managers, write service offer;
Be beyond the client's needs and communicate them to the business development team.
Our perfect match...
Has a BACC in Industrial Design or in a related field;
Has 10 years of design experience in the transportation or consumer goods industry;
Has experience in product development in a design agency context;
Is a natural born leader, with experience in management and team coaching;
Is an excellent communicator, gifted for human relations;
Is an outstanding project manager;
Is organized and you have good planning skills;
Is fluent in both English and French.
In exchange we offer you...
Flexible work schedule because we have your family at heart;
Competitive salary and benefits;
Vibrant, ambitious, stimulating and worldwide company;
A solid and unique work team;
The possibility to progress with a variety of projects;
Social activities, and much more!
Consider applying even if your skillset is not a perfect match. We believe our individual background and experiences, paired with passion, can go a long way.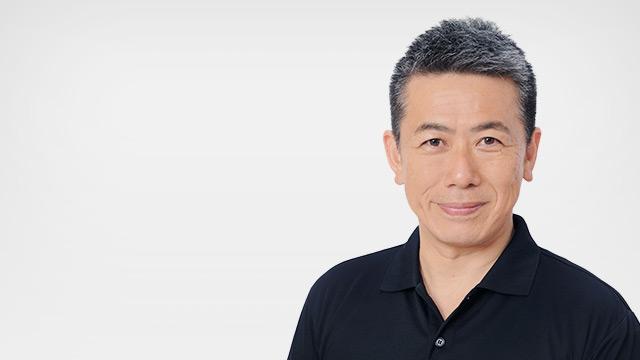 Our goal is to become the number 1 measurement solution provider in the world. And while there are many challenges, I believe we can achieve this important goal. We are shaping the future of many different industries, including Japan's automotive market. We're also playing a key role in our customers' long term business. With our excellent products, strategic mindset and exceptional team, Creaform has a bright destiny!
Yasuhiro Yoshida
Regional Manager, East Japan
Japan
Think you have what it takes?