Team Manager, Engineering Services
Who we are looking for? A perfect match to fill the position of Team Manager, Engineering Services. Become a leader for our team, and contribute to the growing reputation of Creaform Engineering's department.
What a typical day with us looks like:
Technical component :
Facilitate communication between team members and internal and external clients ;
Analyze the workload, establish priorities and plan the team's work ;
Track project costs (schedule, quality and cost);
Provide visibility on the status of deliverables to the team and the program manager (planned vs. actual) and implement solutions to eliminate variances;
Optimize team work methods;
Review and understand work summaries with the ability to contribute to the creation of new product developments for our clients that can be acted upon;
Provide technical leadership to the team through training and mentoring;
Maintain quality standards of deliverables through the implementation of best practices.
HR component :
Track and approve hours;
Plan and approve leaves of absence for team members ;
Coaching and training of team members;
Ensure and participate in the integration of new employees;
Ensure and participate in the integration of new employees; Follow up on performance and performance evaluation;
Participate in the selection of team members;
Support career and skills development;
Stimulate collaboration and innovation.
Business development component :
Work with sales to evaluate and plan work to respond to calls for tenders;
Collaborate in the drafting of service offers with the program managers concerned;
Be on the lookout for the client's future needs and share them with the business development team.
Our perfect match...
Has a BACC in Mechanical Design or in a related field;
Has 5 to 10 years of design experience in the transportation or consumer goods industry;
Is a natural born leader, with experience in management and team coaching;
Is an excellent communicator, gifted for human relations;
Is organized and you have good planning skills;
Is fluent in both English and French.
In exchange we offer you...
Flexible work schedule because we have your family at heart;
Competitive salary and benefits;
Vibrant, ambitious, stimulating and worldwide company;
A solid and unique work team;
The possibility to progress with a variety of projects;
Social activities, and much more!
Consider applying even if your skillset is not a perfect match. We believe our individual background and experiences, paired with passion, can go a long way.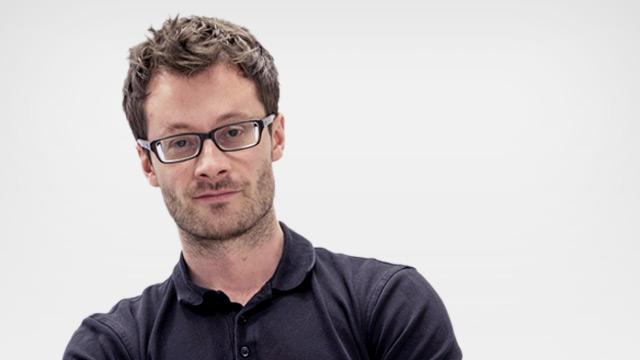 Having the opportunity to be invited to Ängelholm, Sweden, at Koenigsegg's headquarters was unbelievable! I had to perform a full scan of the company's new Regera. It was an unforgettable experience! When you work at Creaform, you get to meet wonderful people who use Creaform technologies on a daily basis. You learn a lot about how high performance cars are designed and manufactured. From a mechanical engineering (and car enthusiast!) standpoint, it doesn't get any better than this!
Louis-Olivier Ringuette
3D Metrology Expert
Canada
Think you have what it takes?