Technician, Data Management, Sales & Marketing
Who are we looking for ? The perfect candidate to fill the position of Technician, Data Management, Sales & Marketing. His main responsibility will be the implementation and respect of the sales and marketing processes as well as the proper use and management of the evolution of the different systems that support these processes (mainly the CRM and Customer Center).
What a typical day with us looks like:
Ensure the proper use of the sales management system (CRM) for the entire group and its subsidiaries, in accordance with good business practices, and this, in connection with the processes and work rules in place ;
Act as a reference to support all users in all territories of the group and ensure the training and support of sales teams in the use of the CRM system ;
Ensure the link between the sales and marketing functions while working closely with the finance, production and IT groups ;
Generate mailing lists ;
Carry out or participate in various projects related to sales, such as: creation and management of items in the CRM, new items/product catalogs, distribution agreements, reseller portal, performance indicators, various analyses, and others as required ;
Ensure the maintenance of relevant documentation necessary for the proper functioning of sales teams, such as price lists, work instructions, and others as required ;
Produce periodic reports and analyses related to sales and marketing management.
Our perfect match...
Holds a DEC in administration or another relevant field ;
Have between 3 and 5 years of experience in systems management related to sales management ;
Knows the sales process ;
Master the Office Suite ;
Have knowledge of a CRM, ERP or any other system will be a great asset ;
Is fluent in both English and French ;
Is autonomous, resourceful and proactive ;
Possess strong interpersonal skills ;
Is able to manage several files simultaneously and comfortable working in a rapidly evolving and constantly changing context.
In exchange, we offer you...
Flexible work schedule because we have your family at heart ;
Competitive salary and benefits ;
Vibrant, ambitious, stimulating and worldwide company;
A solid and unique work team;
The possibility to progress with a variety of projects;
Gym available for the employees;
Social activities, and much more!
Consider applying even if your skillset is not a perfect match. We believe our individual background and experiences, paired with passion, can go a long way.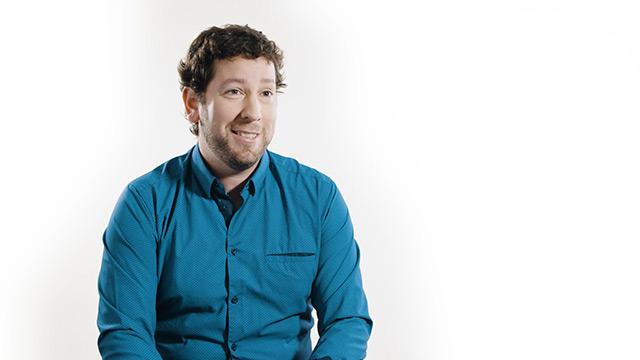 We work in a lively and dynamic high-tech environment where everything evolves at a rapid pace and everyone is extremely motivated.
Félix Savard
Finance Director
Canada
Think you have what it takes?