R&D Technician (m/f/d)
Completed
You live in the Grenoble area? Are you a passionate go-getter who takes great pride in putting your experience to work for your team so that it can shine with success and achievement? Come join us with your enthusiasm and expertise!

The main responsibilities of this position are to prepare, calibrate and qualify the sensor prototypes required by the R&D team. Under the supervision of his/her direct supervisor, he/she contributes to most of the experimental plans and performs analysis work with tools used by the team (Excel and Python in particular). He/she manages all the equipment, component stocks and resources (robotic platform, reference artifacts, instrumentation, etc.). He/she will be responsible for the robotic platform and its security aspects - a robotic training will be set up if necessary to allow the collaborator to have the technical skills. Depending on the workload, he/she may contribute to the elaboration and realization of tests ensuring the quality of the products marketed by the company.

In this role, you'll get to :
Assemble, calibrate and qualify prototypes developed by the company;

Contribute to the establishment of procedures and test plans for the functionality and performance of software and hardware;

Plan the implementation of test plans;

Formalize results and produce test reports;

Manage component & equipment fleets, including our robotics platform;

Maintain and evolve our robotic platform and its programming (ABB type robot-manipulator);

Interact with development, support and production teams to ensure product quality;

Test software, devices and systems developed by the company.
You will fell at home if :
Hold a University Diploma of Technology, Higher Technician's Certificate or professional license in a sector related to electronics, optics and computer science (physical measurement or other);

Be methodical, rigorous, resourceful and autonomous;

Be able to assemble optical sub-components and ensure their adjustment;

Understand the basic principles of the technologies developed by the company (software, electronics, optics and mechanics);

Master the use of the Windows software environment;

Be able to set up Excel analysis files and rely on the development or adaptation of Python scripts to analyze experimental data (graphing, scientific report writing...);

Be comfortable speaking French and reading English technical documentation;
You earn points if you :
Knowledge of industrial robots and their programming would be an asset.
In exchange we offer you :
Location: Grenoble, France;

Flexible work schedule;

Competitive salary and benefits;

Dynamic, stimulating and open to the world.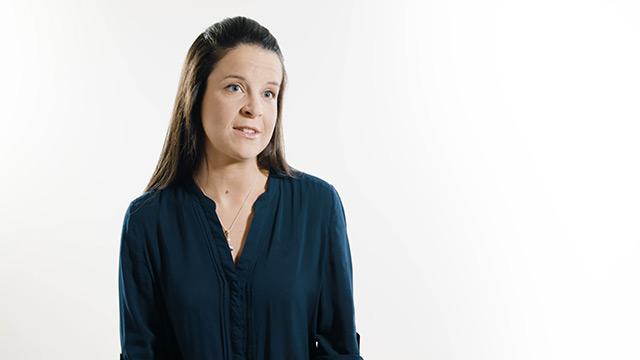 We put our hearts and souls into the products, and it makes me feel as if we are all working at the very core of innovation.
Noémie Paradis
Product Quality Assurance Expert
Canada
Think you have what it takes?