Trainee - administration (m/f/d)
Completed
Primary Role:
The primary responsibility of this position is to participate in the activities surrounding the processing of sales orders through to collection and in compliance with Policies, internal controls and internal procedures.
Duties and Responsibilities:
- Review orders entered into the CRM to ensure proper coding and compliance with company policies and transfer to the accounting system;
- Follow up on outstanding orders (with internal customers) and ensure their release as soon as conditions are met;
- Prepare sales invoices, ensuring compliance with company policies and transmit them according to the method defined by the client;
- Record cash receipts in the accounting system;
- Send monthly statements of account;
- Interact with internal and external customers to resolve outstanding issues;
- Interact with internal and external customers to resolve outstanding issues; Support other accounts receivable technicians as needed;
- All other related weekly and monthly tasks.
Profile:
- DEP/DEC in accounting in progress;
- Available a minimum of 25 hours per week for a minimum of 3 months;
- Must be customer service oriented, have excellent communication skills and be willing to get involved in the business to understand and have an impact on it;
- Must be highly organized, resourceful, able to manage deadlines and volume of activities, initiative, responsible, good judgment, able to manage multiple tasks at once, dynamic, efficient and accurate;
- Mastery of the Office suite, especially Excel and Outlook;
- Knowledge of English (intermediate).
AMETEK is a highly technical manufacturing company made up of 40 industry leading companies. Our mission is to solve our customers' most challenging problems with differentiated technology solutions. We employee 18,000 colleagues in more than 30 countries. AMETEK (NYSE:AME) is a component of the S&P 500. Visit www.ametek.com for more information.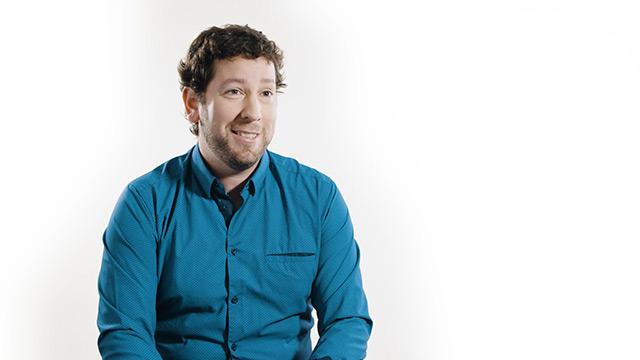 We work in a lively and dynamic high-tech environment where everything evolves at a rapid pace and everyone is extremely motivated.
Félix Savard
Finance Director
Canada
Think you have what it takes?