Application Engineer, Automated Quality Control
The person in this position has the primary responsibility to provide technical expertise to support the Automated Quality Control (A-QC) sales effort in, but not limited to the US territory. A-QC for Creaform represents all applications using an automated system for part dimension inspection with our technologies such as the MetraSCAN 3D-R and CUBE-R, the new traditional CMM replacement. He must ensure that the projects are carried out while respecting the deadlines, the quality and the technical characteristics required, in order to ensure customer satisfaction. This person will work closely with the sales and after-sales service departments, as well as the team of technical experts from the metrology department. The individual will also work with the A-QC Operations Manager on strategic aspects such as knowledge development, continuous improvement and the deployment of the processes.
What a typical day with us looks like:
Carry out A-QC external service projects such as the creation and optimization of robot paths, off-line programming and simulation, support the design of fixtures adapted to 3D scanning and support the integration;

Create robot trajectories by simulation with off-line programming softwares (RoboDK, Metrolog X4 iRobot) using full 3D environment (part to inspect with its fixture, environment, robot) and part specific features to inspect.
Optimize the robot trajectories with Creaform's scanner best practices with off-line programming softwares and directly with Fanuc robots.
Assistance on part fixture design (design by Creaform Engineering or by customer) following Creaform's best practices to ensure an optimal output from Creaform's scanner.
Support the integration of Creaform's MetraSCAN 3D-R in automated solutions on customer site.

Integrate Creaform systems during the installation of robotic solutions on client sites and if necessary, coordinate the different service providers. This responsibility is accompanied by robotic programming and mechanical assembly;

Install, connect and configure all Creaform equipment (Computer, CUBE-R, MetraSCAN 3D-R, C-Track, etc.).
Help the integrator to route all cables.
Supervise hardware installation to make sure it follows previously done simulation since a bad installation could impact the scan quality.
Assist the integrator on robot programming.

Perform validation tests following the installation;

Run all required tests at commissioning during and after an installation

Support the sales force through simulations, technical advice, solution definition, demonstrations and technical validations
Provide training on automation specialized product and software;
Act as a technical reference during commercial and marketing events (trade shows, product launches, exhibitions, etc.);
Provide support to the robotic application after-sale service team (remote or on-site);
Participate in the different stages of product development;

Execute tests requested by R&D following product development and provide conclusions from results.
Provide feedback on bugs and enhancements following experience with products.

Contribute to technical writing by creating, updating and reviewing the documentation;
Create, prepare and animate technical workshops during internal training events.

Manage Creaform equipment (Cube-R and other hardware) assigned to the RTP site;
Build a relationship with the RTP representatives
Document and present a report on the RTP training packages
Site contact person (represent Creaform, welcome customers, colleagues…)
Requirements
Has a Bachelor's degree in mechanical engineering or related field;
Is willing to travel (about 40%); Mostly US and possibility for international
Has strong analytical, problem-solving and decision-making skills;
Is autonomous and resourceful;
Has the ability to work under pressure;
Has strong customer relations skills;
Demonstrates leadership and priority management;
Travel expectations Travels expectations can vary from project to project from a duration of 2 to 10 working days and exceptionally 15 days. For tasks during travels, refer to responsibilities description.
0-6 months: 5 weeks
6-12 months: 7 weeks
12+ months: 18 weeks / year
In exchange, we offer you...
Flexible work schedule because we have your family at heart ;
Competitive salary and benefits ;
Vibrant, ambitious, stimulating and worldwide company;
A solid and unique work team;
The possibility to progress with a variety of projects;
And much more!
Consider applying even if your skillset is not a perfect match. We believe our individual background and experiences, paired with passion, can go a long way.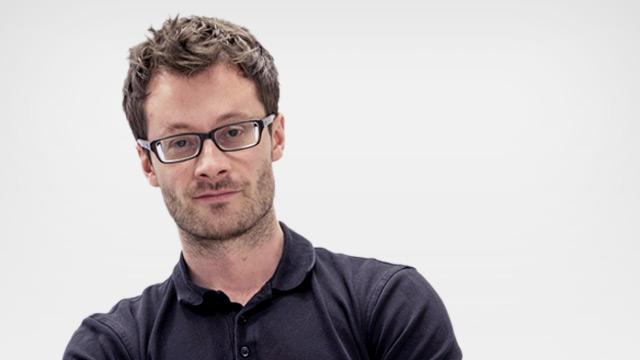 Having the opportunity to be invited to Ängelholm, Sweden, at Koenigsegg's headquarters was unbelievable! I had to perform a full scan of the company's new Regera. It was an unforgettable experience! When you work at Creaform, you get to meet wonderful people who use Creaform technologies on a daily basis. You learn a lot about how high performance cars are designed and manufactured. From a mechanical engineering (and car enthusiast!) standpoint, it doesn't get any better than this!
Louis-Olivier Ringuette
3D Metrology Expert
Canada
Think you have what it takes?