CRM Analyst
Who are we looking for ? The perfect candidate to fill the position of CRM analyst within the IT team to support the company in the effective use of its marketing, sales and after-sales service system. As a CRM Functional Analyst, you will report to the IT Director and will be involved in the Sage CRM 2016 enterprise CRM migration to the SalesForce platform, scheduled to begin in June 2020
What a typical day with us looks like:
Perform tasks related to the SalesForce migration project;
Collaborate with subject matter experts to understand their reality and needs;
Prepare the documentation containing the requirements of the applicants;
Establish test plans to validate the changes;
Collaborate with external experts, including development teams, in the realization of projects;
Work with subject matter experts in the execution of test plans;
Prepare documentation related to the changes;
Preparing communications to users for production release;
Keep users informed of the status of their request;
Perform change log management with subject matter experts.
Our perfect match...
Has a college or university degree in a relevant field;
Has about 5 years of experience in a similar role;
Knows SalesForce, Office 375 (including Outlook, Word, Excel, PowerPoint and OneNote);
Is fluent in both English and French;
Has leadership and is a good team player;
Has an innate talent for project management;
Offers exceptional customer service;
Has strong relational skills (interpersonal communication, listening);
Is comfortable in a constantly changing environment and sometimes tight deadlines.
In exchange, we offer you...
Flexible work schedule because we have your family at heart ;
Competitive salary and benefits ;
Vibrant, ambitious, stimulating and worldwide company;
A solid and unique work team;
The possibility to progress with a variety of projects;
Gym available for the employees;
Social activities, and much more!
Consider applying even if your skillset is not a perfect match. We believe our individual background and experiences, paired with passion, can go a long way.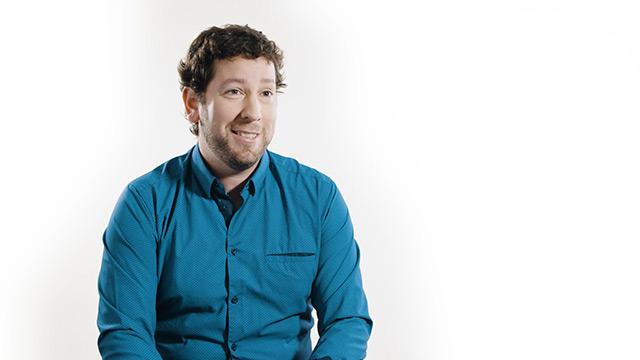 We work in a lively and dynamic high-tech environment where everything evolves at a rapid pace and everyone is extremely motivated.
Félix Savard
Finance Director
Canada
Think you have what it takes?