Director, Human Resources and Culture
Creaform is looking for a committed human resources and culture manager who is passionate about best practices in talent attraction and retention. At Creaform, a fast-growing technology company, the heart of its nearly 700 employees beats to the rhythm of a lively culture, driven by values that come into play every day: innovation, passion and determination. As a member of the management committee and surrounded by a team of experts, the incumbent will have to demonstrate leadership in order to maintain the highest standards in the management of human resources, which are the strength of the company, while respecting Creaform's culture and management philosophy. If this challenge interests you, let's meet!
What a typical day with us looks like:
Establish an annual action plan for the Human Resources department aligned with the strategic directions of the organization;
Coach senior management in talent development and culture maintenance;
Engage and develop the Human Resources team in the development and implementation of best practices in all areas of Human Resources;
In collaboration with local partners, coordinate HR activities in the various business locations around the world.
Participate in the development and ensure the deployment of human resources projects from the corporate level;
Develop innovative initiatives to maximize the attraction and retention of talent and the employee experience within the organization;
Ensure the organization's internal communications and develop tools to ensure their effectiveness;
Promote the behaviours dictated by Creaform's culture and ensure that the work environment is in line with it;
Develop and maintain performance indicators related to the organization's orientations
Actively participate in the digital transformation of the organization and more specifically in the processes of its management;
Our perfect match...
Holds a Bachelor's degree in Human Resources Management, Industrial Relations or Business Administration with a concentration in Human Resources Management;Holds a Bac
Has 15 years of experience in human resources, including 5 years in team management;
Has already worked in a growing company and in an international context
Is bilingual (English / French)
Demonstrated ability to mobilize and manage high performance teams;
Is result oriented;
Know how to be innovative and creative;
Are recognized for your communication and influence skills;
Ability to work and collaborate in a matrix environment;
Know how to manage and initiate change and have already participated in a digital transformation process;
Is autonomous in your management
You earn points if you...
Possess a professional certification in human resources
Speak a 3rd language
Consider applying even if your skillset is not a perfect match. We believe our individual background and experiences, paired with passion, can go a long way.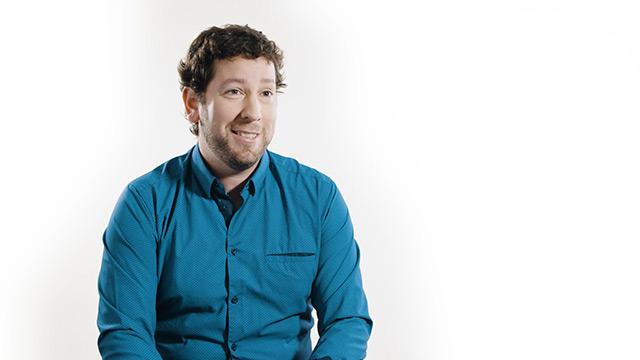 We work in a lively and dynamic high-tech environment where everything evolves at a rapid pace and everyone is extremely motivated.
Félix Savard
Finance Director
Canada
Think you have what it takes?