Functional Analyst - Senior
At Creaform, a world specialist in 3D measurement and analysis technologies, you will find the most modern tools and work methods, a young and passionate team that works together because innovation is not done in silos. In this inspiring professional context, we are looking for a Senior Functional Analyst who will be responsible for supporting us in the efficient use of our business systems, mainly for processes related to ERP and CRM.
What a typical day with us looks like:
Accompany clients/internal experts in the analysis, understanding and definition of their needs and business processes in order to guide them in the choice of appropriate technological solutions and fully integrated into the enterprise architecture.
Influence the experts and their tactical plans for the implementation and strategy of business processes supported by the best technologies to meet their needs;
Define the scope and objectives of the project based on the identified needs;
Prepare, write and maintain all documentation required for the job;
Coordinate and collaborate with external and/or internal partners/experts, including development teams; when required;
Develop and execute test scenarios within the IT function. Support the various users in the execution of their scenarios leading to the acceptance of the overall solution
Prepare communications to users for the production launch;
Follow-up and/or implement solutions with internal clients on the status of various requests related to requirements and deliverables, both in project mode and continuous improvements and support associated with issues.
Monitor emerging IT technologies;
Work closely with other members of the IT team, such as developers and network administrators, to deliver a complete solution.
Our perfect match...
Holds a Bachelor's degree in administration/computer science or a DEC in computer science with several years of experience;
Has a minimum of 10 years of relevant experience as a computer systems analyst;
Has a good knowledge in the analysis, design and implementation of computer systems;
Has experience in project mode;
Has already realized and implemented complex solutions supported by technologies;
Is bilingual (French and English);
Has a strong knowledge of CRM and/or ERP environments, marketing, sales, distribution, after sales service, finance and other business processes;
Has experience with Microsoft/SAP ERP and Salesforce CRM solutions (major asset);
Possess strong skills in Office 365 suite including Outlook, Word, Excel, PowerPoint, OneNote;
Has a good knowledge of agile development and delivery principles (an asset).
You earn points if you...
Is able to understand problems, review related information, evaluate options and implement solutions;
Has good planning, organizational and communication skills;
Has excellent teamwork skills;
Is focused and works closely with clients/experts;
Is agile and focused on results and goal achievement;
Demonstrates initiative, autonomy and resourcefulness;
Ability to deal with complex and ambiguous situations with good stress management;
Demonstrates synthesis, pedagogy, patience, and availability;
Is open to travel occasionally.
In exchange, we offer you...
Flexible work schedule because we have your family at heart ;
Competitive salary and benefits ;
Vibrant, ambitious, stimulating and worldwide company;
A solid and unique work team;
The possibility to progress with a variety of projects;
Gym available for the employees;
Social activities, and much more!
Consider applying even if your skillset is not a perfect match. We believe our individual background and experiences, paired with passion, can go a long way.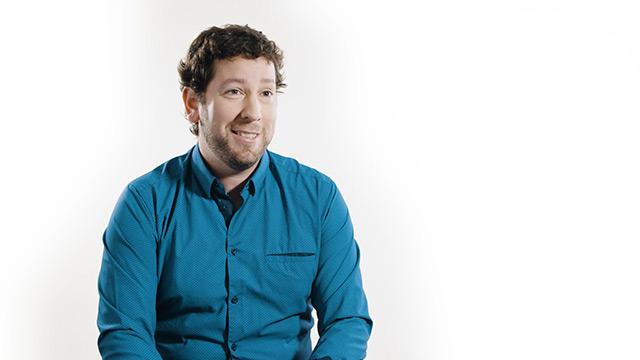 We work in a lively and dynamic high-tech environment where everything evolves at a rapid pace and everyone is extremely motivated.
Félix Savard
Finance Director
Canada
Think you have what it takes?