Human Resources Coordinator - Foreign Subsidiaries
Completed
What a typical day with us looks like:
You coordinate the partner companies and participate in international recruitment efforts;
You research profiles and propose potential resources to fill opportunities;
You manage the movements of personnel;
You establish and deploy appropriate initiatives to support our culture in our subsidiaries;
You ensure the implementation and monitoring of business processes and quality management within the subsidiaries;
You establish a relationship of trust and partnership with the managers, director, and VP of the departments assigned to you;
You facilitate communication between the HR advisors of the subsidiaries and the managers;
You identify the HR issues related to the different realities and you influence the advisors in place to support our values;
Ensure the development, maintenance and standardization of human resource management practices, policies and processes around the world;
You participate in various organizational development projects in collaboration with your HR team;
You contribute to a company's growth plan with values that are an integral part of strategic alignment;
You collaborate with a team in which fun and performance are real priorities.
Our perfect match...
You are bilingual English-French (both oral and written)
You are recognized for your sense of organization and planning;
You have experience in recruiting internationally and / or using different social media;
You are customer service oriented;
You have a good capacity for influence and you are able to create links;
You have a diploma in human resources management or 8 years of experience in human resources
You earn points if you...
As a good knowledge of social networks such as Linked in;
Speaks a third other language such as Mandarin, Japanese or German;
Have already worked with colleagues internationally and that you are ready to travel a few times a year in Asia and Europe;
Have already worked in a high-tech company.
In exchange, we offer you...
Flexible work schedule because we have your family at heart ;
Competitive salary and benefits ;
Vibrant, ambitious, stimulating and worldwide company;
A solid and unique work team;
The possibility to progress with a variety of projects;
Gym available for the employees;
Social activities, and much more!
Consider applying even if your skillset is not a perfect match. We believe our individual background and experiences, paired with passion, can go a long way.
Make a spontaneous application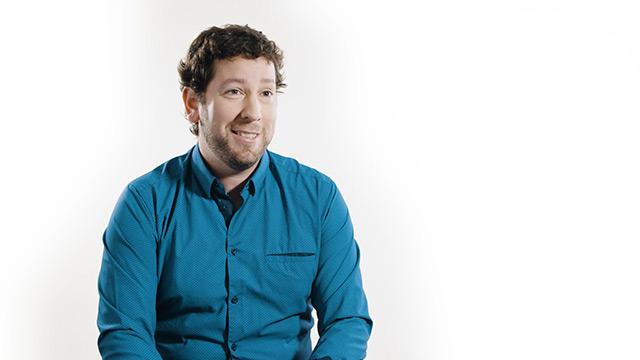 We work in a lively and dynamic high-tech environment where everything evolves at a rapid pace and everyone is extremely motivated.
Félix Savard
Finance Director
Canada
Think you have what it takes?