Strategic Accounts Manager Japan
Completed
This Strategic Accounts Manager - JAPAN/APAC will collaborate extensively with Creaform colleagues in other regions to transfer success beyond Japan and standardize Creaform globally within Japanese companies. This person will also cultivate Creaform champions within large Japanese manufactures, thereby facilitating references and easier Creaform sales in other regions. The Strategic Accounts Manager – JAPAN/APAC will also be responsible to develop and grow new domestic opportunities within Japanese strategic accounts and related suppliers accounts. A challenging and high-visibility position @ Creaform, the Strategic Accounts Manager – JAPAN will report to the Global Manager – Strategic Accounts (and will be second-line reporting to the Head of Sales). The Strategic Accounts Manager will engage regularly with the Country Manager - Japan and Regional Account Managers based at our Tokyo office.
What a typical day with us looks like:
Establish relationships with top-levels of Purchasing and Quality Control organizations at existing Creaform strategic accounts (Tier-1 auto/aero, OEM auto, heavy equipment OEM, etc.);
Develop sales opportunities at Japanese-based accounts for colleagues abroad;
Actively seek to spread domestic success generated in Japan to satellite manufacturing sites globally;
Act as a "second layer" to Regional Account Managers on complex sales and high-leverage negotiations;
Establish national or international purchase agreements with Japan-based strategic accounts;
Leverage established OEM accounts to gain approval / mandates with their Tier-1, Tier-2 supply chain;
Ensure organized follow-up on sales opportunities through emails/calls/meetings to shorten sales cycles;
Proactively engage with colleagues abroad when they encounter Japanese-owned accounts in their region;
Report important weekly actions during opportunity-review;
Engage in regular calls with Global Manager, and other Strategic Account Managers;
Maintain up-to-date CRM records on relevant accounts;
Attend trade fairs in Japan.
Our perfect match...
Has a minimum 7-10 years' experience in enterprise CAPEX sales to large/globalized manufacturers;
Is an exceptional international business acumen and cross-cultural skills;
Has experience selling to factories / industrial environments (preference for Metrology / Machine Vision / 3D Scanning / Robotics / Automation);
Has lived abroad or has extensive experience working internationally;
Has a strong history of selling high-technology products to Quality Control or Automation professionals;
Has a degree in International business, economics or engineering preferred;
Is highly independent, self-motivated, approachable and results-oriented;
Is comfortable in a spokesperson role, delivering presentations at conferences/trade fairs/etc.;
Is bilingual (Japanese + English).
In exchange, we offer you...
Base Location: Tokyo, Chiba, Narita, Yokohama, Kawasaki preferred;
Travel: 50% of the time (including travel to North America and Europe);
Flexible work schedule because we have your family at heart;
Competitive salary and benefits;
Vibrant, ambitious, stimulating and worldwide company;
A solid and unique work team;
The possibility to progress with a variety of projects;
Social activities, and much more!
Consider applying even if your skillset is not a perfect match. We believe our individual background and experiences, paired with passion, can go a long way.
Make a spontaneous application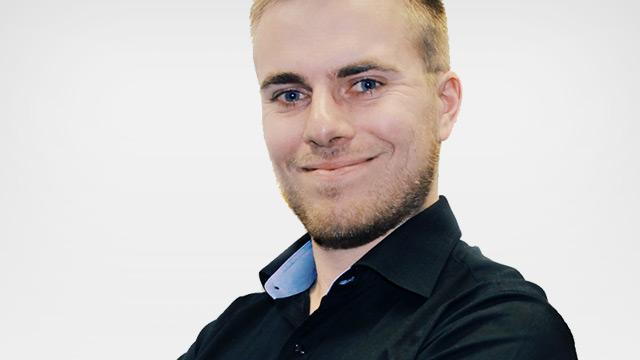 Creaform is all about innovation, which allows me to use my imagination on a daily basis. No idea is too big or eccentric. The company is growing at such an incredible pace that there are many opportunities for advancement. It's a great place to jumpstart your career!
Vincent Lafond
Repair Centers and Engineering Changes coordinator
Canada
Think you have what it takes?